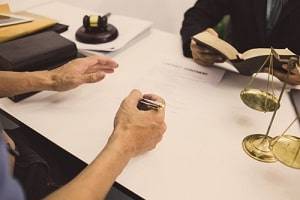 If you are a business owner, you likely try to avoid getting involved in legal proceedings at all costs. Not only do legal battles take up a lot of your time and money, but it can also be difficult to find an attorney who understands your company and can easily defend you in court. If you are a growing company, you may run into your fair share of legal conflict, and it is best to be prepared for when the time comes. Some companies will go so far as hiring in-house counsel to have by their side at all times, while others may opt for outsourced general counsel for the times when they need it most.
What Is Outsourced General Counsel?
Before you feel the need to have full-time, in-house counsel, it may be best to work with a particular attorney whenever a legal conflict arises. Outsourced general counsel involves working with an external attorney who can handle and manage the routine legal needs of your business on a part-time basis. This can include a number of responsibilities, such as contract drafting and negotiations, human resource issues and documentation, customer agreements, Board of Directors matters, and corporate governance. Depending on the size of your company, you may need help in some or all of these areas.
...