The Elliot Legal Group, P.A. Offices | Fort Lauderdale and Miami
3101 N. Federal Hwy., Suite 609,
Oakland Park, Florida 33306
*Licensed in England and Wales, Florida and Washington D.C.
Fort Lauderdale
754-332-2101
Miami
305-399-3832
Contact Our Firm
NOTE: Fields with a
*
indicate a required field.
How would you prefer to be contacted?
E-Mail
Phone
No Preference
Briefly describe your legal issue.
*
The use of the Internet or this form for communication with the firm or any individual member of the firm does not establish an attorney-client relationship. Confidential or time-sensitive information should not be sent through this form.
I have read and understand the Disclaimer and Privacy Policy.

What Restrictions Can a Non-Disclosure Agreement Place on a Person?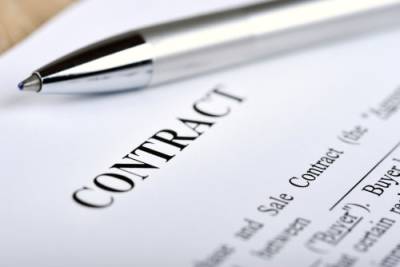 There are a variety of situations where a business may use non-disclosure agreements to protect sensitive information. These agreements may be included in multiple types of contracts, and they may prevent the release of trade secrets or other information that could cause a company to experience financial losses. For companies that are looking to create non-disclosure agreements or address violations of restrictive covenants, it is important to understand the legal requirements these agreements will need to meet and the types of restrictions they can put in place.
Terms of Non-Disclosure Agreements
A non-disclosure agreement (also known as an NDA) will include a variety of provisions, and these may include:
Identification of the parties - As with any contract, an NDA will need to specify the people or companies that will be bound by the agreement. A non-disclosure agreement will usually involve a disclosing party that provides confidential information and a receiving party who will have access to the information being protected. Many non-disclosure agreements are unilateral, meaning that one party will be seeking protections by placing restrictions on the other party. However, other types of agreements may be mutual, and the restrictions may apply to both parties.
Identification of confidential information - An agreement should fully detail the types of information that will be protected, such as company records, intellectual property, trade secrets and proprietary processes, electronic communications, or details about a business and its operations that have been discussed in meetings.
Scope of confidentiality - An NDA may detail the restrictions that will apply to confidential information. It may prevent a party from releasing information to others, and it may also place restrictions on how a person can use information for their own benefit.
Exceptions to confidentiality - Certain types of exclusions will usually apply to ensure that the restrictions placed on a person are not unfair or unreasonable. Generally, confidentiality restrictions will not apply to information that a person knew prior to signing the agreement, information that is publicly available, or information that a person received independently, such as through disclosure by another party that was not subject to a confidentiality agreement.
Length of the agreement - Confidentiality restrictions can generally only be in place for a limited amount of time that is necessary to protect a party's legitimate business interests. In Florida, non-disclosure agreements that apply to former employees or contractors can generally last from six months to two years, while NDAs involving former distributors, franchisees, or licensees can generally last from one to three years.
Contact Our Broward County Non-Disclosure Agreement Attorney
If you need to create non-disclosure agreements that will protect your business, or if you are looking to enforce the terms of an NDA or address claims that you have violated an agreement, The Elliot Legal Group, P.A. can provide you with experienced legal help. Contact our Pompano Beach NDA violation lawyer at 754-332-2101 to arrange a consultation.
Sources:
http://www.leg.state.fl.us/statutes/index.cfm?App_mode=Display_Statute&URL=0500-0599/0542/Sections/0542.335.html
https://www.forbes.com/sites/allbusiness/2016/03/10/the-key-elements-of-non-disclosure-agreements/?sh=1479729b627d
https://corporatefinanceinstitute.com/resources/knowledge/other/non-disclosure-agreement-nda/