The Elliot Legal Group, P.A. Offices | Fort Lauderdale and Miami
3101 N. Federal Hwy., Suite 609,
Oakland Park, Florida 33306
Our Lawyers are Licensed and Providing Representation in the Following Locations:
Florida, Washington D.C., England, and Wales
Fort Lauderdale
754-332-2101
Miami
305-399-3832
Contact Our Firm
NOTE: Fields with a
*
indicate a required field.
How would you prefer to be contacted?
E-Mail
Phone
No Preference
Briefly describe your legal issue.
*
The use of the Internet or this form for communication with the firm or any individual member of the firm does not establish an attorney-client relationship. Confidential or time-sensitive information should not be sent through this form.
I have read and understand the Disclaimer and Privacy Policy.

Fort Lauderdale Real Estate Attorney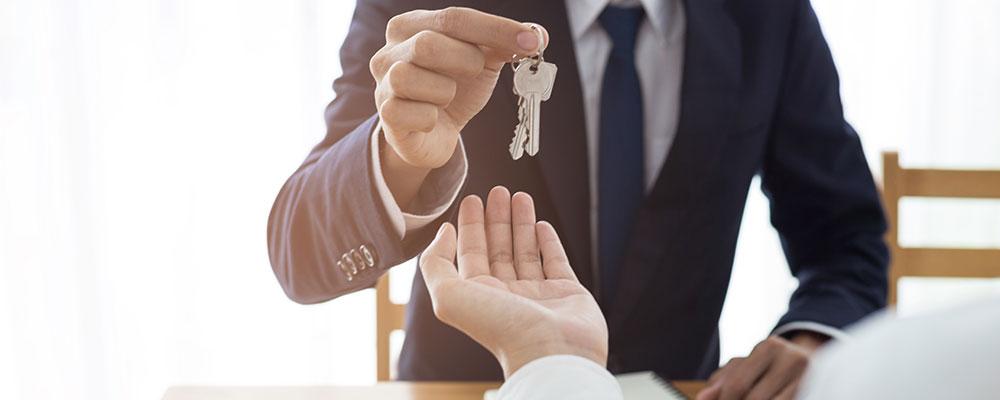 Lawyer for Commercial and Residential Real Estate Transactions and Litigation in Broward County, FL
Whether you are buying or selling a home, investing in commercial real estate, or operating a business as a landlord, you will need to address a wide variety of legal issues. Real estate law can be complicated, and multiple different parties may be involved in transactions or legal disputes. To ensure that your rights are protected, you will want to work with a skilled real estate attorney who can help you complete transactions efficiently and work with you to address any concerns that may arise.
The Elliot Legal Group, P.A. can provide the representation you need in matters involving real estate. Attorney Gavin Elliot, our principal, has nearly 20 years of experience and works with homeowners, business owners, landlords, commercial tenants, and other parties to address their legal issues efficiently and effectively. He is licensed as a solicitor in England and Wales, and he helps ex-pats, domestic and international companies, and individuals address real estate matters in Fort Lauderdale, Miami, and throughout the state of Florida.
Real Estate Services
Whether you are a homeowner, a real estate developer, or a business owner, we can address your legal needs. The services we provide include:
Residential real estate

- We represent both buyers and sellers of residential homes. We can assist with negotiating a purchase contract, addressing contingencies, obtaining financing, resolving defects uncovered in a home inspection, and completing the closing process. We will prepare and file the necessary documents and work to ensure that the transaction is completed successfully.

Commercial real estate - We provide representation for buyers and sellers of commercial property, helping them complete transactions successfully while addressing issues such as environmental regulations and allowed uses of land. We also assist with property development, including obtaining the proper permits and approvals, addressing issues related to zoning and land use, and coordinating with inspectors, architects, and contractors.
Foreclosures - We work with property owners to determine their options for defending against foreclosure, including negotiating with lenders to obtain forbearances or loan modifications or refinancing mortgages.
Landlord representation - We work with landlords who lease property to residential and commercial tenants. We can help draft and negotiate lease agreements and resolve disputes with tenants regarding the allowed uses of the property, repairs and maintenance, illegal activities, health hazards, or government regulations. If necessary, we can ensure the proper procedures are followed when evicting tenants.
Commercial tenant representation - We work with commercial tenants to draft and negotiate lease agreements and resolve disputes with landlords regarding the allowed uses of the property, repairs and maintenance, illegal activities, health hazards, or government regulations. If necessary, we can defend against eviction.
Title services and insurance - We can perform a title search to uncover any ownership claims to a property, boundary disputes, easements, restrictions, encumbrances, or other issues that may affect a real estate transaction. We can also help obtain title insurance to protect a homeowner against unreported claims or encumbrances.
Real estate litigation - We can provide representation in disputes involving real estate, helping resolve these matters outside of court or through litigation. We can assist with disputes between buyers and sellers in a real estate transaction, ownership claims or boundary disputes uncovered during a title examination, property development disputes involving government agencies or contractors, disputes between landlords and tenants, or disputes with neighboring property owners.
Contact Our Broward County Real Estate Lawyer
At The Elliot Legal Group, P.A., we can provide the legal help you need when completing a real estate transaction, preparing for a property development project, resolving disputes related to your property, or using property as a landlord or business owner. We will be sure you fully understand your rights and obligations, and we will help you address your legal issues quickly, efficiently, and effectively. To learn more about our real estate services, contact our office by calling 754-332-2101. We serve clients throughout Broward County and the surrounding areas, including Oakland Park, Miami, Miami Beach, Ft. Lauderdale, Pompano Beach, Surfside, Hollywood, Wilton Manors, Plantation, Dania Beach, and Sunrise.