Attorney Gavin Elliot

Print Profile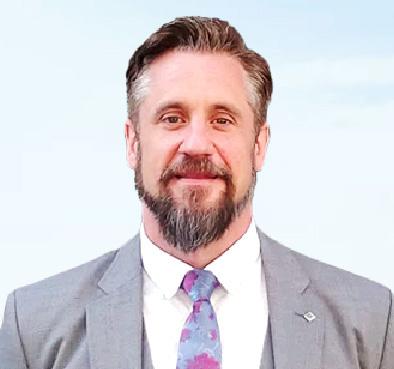 Gavin T. Elliot is an international lawyer who is licensed to practice in Florida, Washington D.C., England, and Wales. Gavin is the founder of The The Elliot Legal Group, P.A., a private practice with offices in Fort Lauderdale and Miami. Established in 2010, Attorney Elliot and his firm concentrate on business law, bankruptcy, real estate law, foreclosure defense, and general counsel services.
Throughout his accomplished career, Mr. Elliot has represented a wide variety of clients, including single member LLCs and Fortune 500 companies. Recognized for his work inside and outside of the courtroom, Mr. Elliot understands what is best for his clients. Beginning his legal career as a public defender in Orange County, Mr. Elliot was able to obtain valuable legal experience. In 2003, Mr. Elliot shifted his focus to different practice areas.
Mr. Elliot is a member of the American Bar Association and the Business Law Section of The Florida Bar. Known for being active in both the legal and local communities, Mr. Elliot also finds time to volunteer. He is a former Rotary member, and has previously served as director of Access Charter School, a school for autistic children.
Born in Harrow, England, Gavin and his family moved to the United States when he was a child. Growing up in Florida, Gavin attended high school in Fort Lauderdale, and earned his Bachelor of Science degree in Public Relations from the University of Florida. Looking to further his education, Gavin was awarded his Juris Doctorate degree in 2001 from the University of Miami School of Law.
Practice Areas
Intellectual Property
Intellectual Property Litigation
Educational Background
Law School:

University of Miami, 2001

College/University: University of Florida, 1998, B.S. Public relations
Bar Admissions & Years
2002, Florida
2002, Federal Court for the Middle District of Florida
2010, Federal Court for the Southern District of Florida
2013, Washington D.C.
2018, England and Wales
Current/Past Affiliations or Offices Held
Florida, 2002
Solicitor of the Supreme Court of England and Wales
The Law Society of England and Wales
U.S. Federal Courts for the Middle District of Florida, 2002
U.S. District Courts for the Southern District of Florida, 2010
Bar for the District of Columbia, 2013
Agent for Attorneys Title Insurance Fund
MENSA
Member, The Florida Bar, Business Law Section
Member, American Bar Association
Rotary (Past)
Director, Access Charter School (Past)
Honors and Awards
Superlawyers Rising Star 2014
Superlawyers Rising Star 2015
Top 10% in the USA Corporate and Transactional Attorney, Top 10% in the USA Corporate and Transactional Attorney, Lawyers of Distinction, 2017
Recognition of contribution to the legal profession, The Global Directory of Who's Who Top Lawyer, 2018
Recognition of contribution to the legal profession, The Global Directory of Who's Who Top Lawyer, 2017