The Elliot Legal Group, P.A. Offices | Fort Lauderdale and Miami
3101 N. Federal Hwy., Suite 609,
Oakland Park, Florida 33306
*Licensed in England and Wales, Florida and Washington D.C.
Fort Lauderdale
754-332-2101
Miami
305-399-3832
Contact Our Firm
NOTE: Fields with a
*
indicate a required field.
How would you prefer to be contacted?
E-Mail
Phone
No Preference
Briefly describe your legal issue.
*
The use of the Internet or this form for communication with the firm or any individual member of the firm does not establish an attorney-client relationship. Confidential or time-sensitive information should not be sent through this form.
I have read and understand the Disclaimer and Privacy Policy.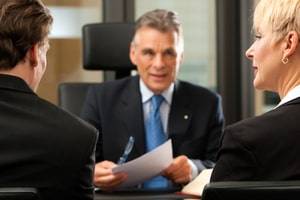 There are multiple types of situations where disputes may arise between business partners. In some cases, partners may not agree about a business's goals or the roles and responsibilities of the partners or other business personnel. In others, one partner may believe that another partner has failed to uphold their fiduciary duty to protect the interests of the business. Partnership disputes can have a significant impact on multiple parties, including the partners themselves, other shareholders or investors, and others involved in the business. In many cases, partners will be looking to resolve disputes in a way that will minimize the negative effects on the business while still protecting their financial interests. In many cases, arbitration is an effective way to do so.
Understanding the Arbitration Process
There are a variety of methods that may be used to resolve business disputes. While partners may negotiate agreements between themselves, they may not fully understand the best ways to protect their rights and interests as they make decisions. Litigation in court may ensure that legal issues will be handled properly, but this process can be expensive and time-consuming. Arbitration can provide a middle ground, providing partners with the opportunity to present arguments and evidence to a neutral third party who will determine how the disputes will be resolved.
Partners will need to agree to use arbitration to resolve their disputes. A partnership agreement may include an arbitration clause stating that this process will be used to resolve certain types of disputes. Alternatively, partners who encounter disputes may choose to proceed with the arbitration process instead of pursuing litigation. In most cases, arbitration will be binding, meaning that the parties will need to abide by the decisions made by the arbitrator.
Arbitration is similar to litigation, although it is usually less formal. An arbitrator or panel of arbitrators will serve a similar function to a judge. However, unlike litigation, the parties will be able to choose the arbitrator, and they can ensure that the person who will be making decisions has the necessary knowledge of the issues being addressed. Rather than taking an adversarial approach, arbitration may allow the parties to cooperate to resolve their disputes, and the arbitrator may focus on creating solutions that allow the business to continue operating and providing benefits for everyone involved rather than favoring one party over the other. The arbitration process is confidential, so it can ensure that partners will not be addressing issues related to their business in a public courtroom.
Contact Our Fort Lauderdale Partnership Dispute Lawyer
If you have encountered disputes with a business partner, you will want to determine how to resolve these issues in a way that will allow your business to continue operating successfully, but you will also want to protect your rights and financial interests. The Elliot Legal Group, P.A. can help you determine your best options for addressing these issues and resolving disputes successfully, and we will advise you on whether arbitration, mediation, litigation, or other methods may benefit you in certain situations. To get legal help with these or other business law issues, contact our Surfside business litigation attorney at 754-332-2101.
Sources:
https://www.adrtimes.com/arbitration-pros-and-cons/
https://thebusinessprofessor.com/en_US/criminal-civil-law/what-are-the-advantages-of-arbitration