The Elliot Legal Group, P.A. Offices | Fort Lauderdale and Miami
3101 N. Federal Hwy., Suite 609,
Oakland Park, Florida 33306
Our Lawyers are Licensed and Providing Representation in the Following Locations:
Florida, Washington D.C., England, and Wales
Fort Lauderdale
754-332-2101
Miami
305-399-3832
Contact Our Firm
NOTE: Fields with a
*
indicate a required field.
How would you prefer to be contacted?
E-Mail
Phone
No Preference
Briefly describe your legal issue.
*
The use of the Internet or this form for communication with the firm or any individual member of the firm does not establish an attorney-client relationship. Confidential or time-sensitive information should not be sent through this form.
I have read and understand the Disclaimer and Privacy Policy.

Fort Lauderdale Real Estate Litigation Attorney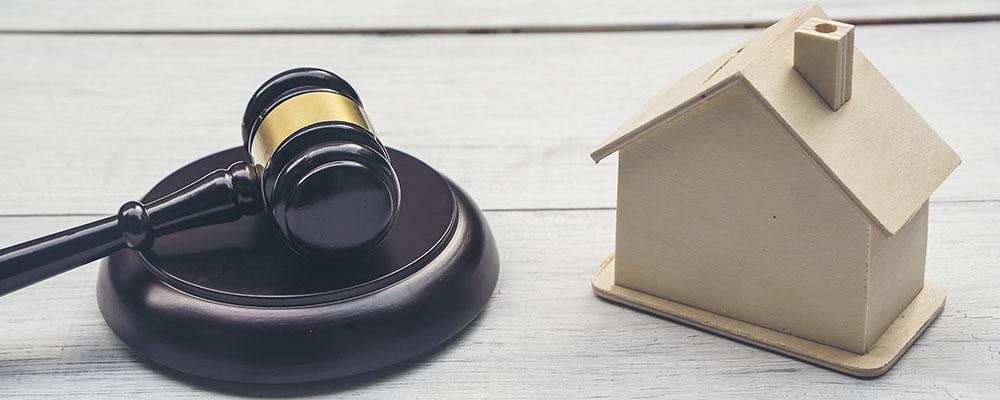 Lawyer for Disputes Over Real Estate Contracts, Boundaries, or Landlord/Tenant Matters in Oakland Park
The laws surrounding ownership and use of property can be complicated, and they can lead to multiple different types of legal disputes. Residential and commercial property owners, buyers, sellers, tenants, contractors, business owners, or other parties may need to resolve these matters either inside the courtroom or through other methods. During real estate disputes and litigation, it is crucial to work with an attorney who can provide dedicated representation and aggressive advocacy and help you resolve these matters effectively while protecting your rights and financial interests.
The Elliot Legal Group, P.A. provides high-quality legal representation for our clients, working to resolve disputes smoothly and efficiently. Our principal, Attorney Gavin Elliot, has nearly 20 years of experience in real estate and business law matters. In addition to working with clients throughout the state of Florida, he is licensed as a solicitor in England and Wales, and he represents domestic and international businesses and ex-pats. He will work closely with you to address your needs and protect your rights during litigation.
Resolving Real Estate Disputes
Disputes may arise between buyers and sellers or other parties during a real estate transaction, between landlords and tenants, or between a property owner and other parties. We can provide representation in these matters, and we will work to reach a settlement using negotiation, arbitration, or mediation. If disputes cannot be resolved outside of court, we are fully prepared to advocate for your interests in courtroom litigation.
During residential and commercial real estate transactions, we represent buyers and sellers, working to resolve disputes involving purchase contracts or closing. We will ensure that parties carry out the terms of a real estate contract while addressing any contingencies that apply to either party. We can also help resolve escrow disputes regarding earnest money, failure to disclose property defects, responsibility for repairing issues uncovered during a home inspection, or liens or judgments on the property.
By performing a title search, we can uncover any issues that affect ownership of a property, including ownership claims by other parties or boundary surveys that may affect the extent of the property owned. We can help resolve these matters through quiet title actions or other methods, protecting an owner's rights to their property.
During property development, we can take the necessary action to respond to governmental agencies that oversee approvals and permits for construction, property improvements, land use, traffic routing, annexation, easements, or variances. We can also address opposition by third parties, such as neighboring property owners. We will work to resolve disputes with contractors or other parties, including cases involving lack of payment, failure to complete work on time, defects in construction, breach of warranty, insurance coverage, and pollution or contamination.
We provide representation for landlords in disputes with residential or commercial tenants and for tenants in commercial leases, including cases involving lease violations, illegal activities, and evictions. We can also represent tenants to address matters such as discrimination, health hazards, illegal entry, repairs, or compliance with government regulations.
In addition to the matters described above, we provide representation in disputes involving the Interstate Land Sales Full Disclosure Act, the Florida Condominium Act, nuisance claims, trespass and ejectment, partition actions, and a wide variety of other legal matters.
Contact Our Broward County Real Estate Litigation Lawyer
At The Elliot Legal Group, P.A., we will work closely with you to ensure you understand your rights in real estate disputes, and we will explain your options for resolving these matters through negotiation, alternative dispute resolution, or litigation. We will fight to protect your interests and help you reach a positive outcome to your case as quickly and efficiently as possible. Contact our office at 754-332-2101. We represent clients throughout Broward County and surrounding areas, including Oakland Park, Plantation, Surfside, Ft. Lauderdale, Miami, Sunrise, Miami Beach, Wilton Manors, Pompano Beach, and Dania Beach.