The Elliot Legal Group, P.A. Offices | Fort Lauderdale and Miami
3101 N. Federal Hwy., Suite 609,
Oakland Park, Florida 33306
*Licensed in England and Wales, Florida and Washington D.C.
Fort Lauderdale
754-332-2101
Miami
305-399-3832
Contact Our Firm
NOTE: Fields with a
*
indicate a required field.
How would you prefer to be contacted?
E-Mail
Phone
No Preference
Briefly describe your legal issue.
*
The use of the Internet or this form for communication with the firm or any individual member of the firm does not establish an attorney-client relationship. Confidential or time-sensitive information should not be sent through this form.
I have read and understand the Disclaimer and Privacy Policy.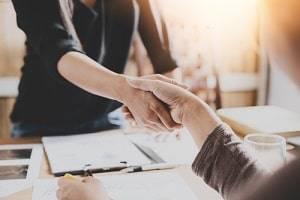 Originally published: July 9, 2020 -- Updated: June 17, 2022
Throughout my 20-plus years of practice, and especially recently, I have had substantial involvement in enforcing oral contracts, and in doing so, I have obtained significant payouts for my clients. While there are some situations where courts in Florida may enforce oral contracts, it is essential to understand the limitations that apply. It may be more difficult to enforce these types of contracts since, without a written contract, the parties may be unable to prove the terms, the classic he said she said, and there may be legal principles that prevent enforcement.
Offer, Acceptance, and Consideration
That letter your Auntie had you sign when you were a kid is not enforceable, at least in a court of law. I think to keep the peace; my brother will still honor his. There must be a "meeting of the minds," and all parties to a contract must have been of sound mind and capable of understanding and being bound by the contract. One party must have made an offer, such as stating that they will pay a certain amount in exchange for goods or services, and the other party must have accepted that offer. Each party must receive consideration in exchange for their performance of the contract's terms, which may include receiving money, goods, or services.
Material Terms Must be Defined
A contract must include all necessary elements to be a valid legal agreement. This does not mean every detail needs to be spelled out, but the material ones do. Some examples of material terms are product or service and amount or type of payment. Issues such as timing can often be determined based on industry practice or other standards. If someone gives you something with no terms or conditions, that is a gift, not a contract.
The Statute of Frauds
A primary obstacle to enforcing oral contracts is a legal concept known as the statute of frauds. Generally speaking, this concept provides that contracts involving interests in real property or that cannot be performed in a year must be in writing to be enforceable. However, there are exceptions to this rule. One of the primary exceptions to this rule is the concept of performance. What this means is if someone asks you to do something and promises to do something in return, and you do that thing, you may have an enforceable agreement.
Other Remedies
Just because you do not have an enforceable contract does not mean you are at the end of your options. Principles such as detrimental reliance, unjust enrichment, and even fraud may allow you to prevail even though there was no contract. There are also a variety of statutory remedies that may provide you the ability to enforce your rights.
Contact a Broward County Business Lawyer
If you have entered into an oral contract with someone else, you will want to determine how you can protect your rights. If disputes arise, one party may be able to pursue litigation to enforce the contract and/or require the other party to pay damages, although for damages you will typically need to demonstrate that you have been harmed by the other party's failure to honor their promise to you. If you are looking to enforce an oral contract, or if you want to know about your options in situations where you are accused of breaching an oral contract, contact our Fort Lauderdale contract litigation attorney at 954-686-4933.
---
It is not uncommon for family, friends, or business partners to come to an agreement over dinner, shake on it, and assume that everything will be taken care of. Since you have an amicable or trusting relationship with the person, you may not feel as if signing a legal contract is necessary for the work to get done. While this handshake may act as a substitute for signing on the dotted line, you may be unable to enforce this agreement if things begin to go south. For those who fall victim to such business relations, Florida legislation has addressed which oral contracts stand in court and which verbal agreements fall short in the eyes of a judge.
What Is the Statute of Frauds?
Since oral business agreements are fairly common, legislation has been put in place to note which agreements are considered invalid in a court of law. It is important to note these descriptions in the instance that you are considering going into business with a friend solely based on trust. The statute of frauds lists the following types of contracts invalid and unenforceable without the details outlined in writing and signatures from both parties:
Sales of goods over $500 in value

Sales of personal property over $5,000 in value

Transferring land ownership from one party to another, also known as land conveyances

Promises to pay off the debts of another party
There are a few ways to satisfy the statute of frauds, thus allowing the court to enforce the mentioned party's performance. A contract for the sale of the property must contain all of the essential terms of the contract in writing, including the terms and time of payment. If these two details are left out of the contract, specific performance can be refused by the party. There have been a few instances in which verbal agreements for the sale of real property have been honored and enforced. In these cases, the purchaser was given possession of the property mentioned and either paid a portion of the purchase price or instead has made improvements to the property that were considered valuable and permanent.
Despite these few exceptions, other cases have been lost despite the party's possession of the property and the financial contributions that they put into the property in the meantime. As you can see, it is best to avoid making oral contracts because the enforcement of these agreements may not be as cut-and-dry as you think. The most important way to prepare for your defense, either as the enforcing party or the party who believes that he or she is exempt from the verbal contract's terms, is to find a reputable business attorney who has experience working with such cases.
Contact a Broward County Business Lawyer
Every business contract has a unique set of details and complications. Reading between the fine lines can be difficult without a legal background in business law, even if you have run a company for years on end. Oral contracts bring on their own set of complications as amicable relationships turn the negotiation process from business to personal. The Elliot Legal Group, P.A. has assisted numerous businessmen and women throughout the state of Florida with their contractual difficulties. Whether you need help drafting, reviewing, or enforcing contracts, Attorney Gavin Elliot is a qualified Fort Lauderdale, FL business contracts attorney. If you have entered into a verbal contract and need legal help, call us today at 754-332-2101 to schedule a private consultation.
Sources:
http://www.leg.state.fl.us/statutes/index.cfm?App_mode=Display_Statute&URL=0700-0799/0725/0725.html
https://www.investopedia.com/terms/o/oral-contract.asp
https://www.floridabar.org/public/consumer/tip012/