The Elliot Legal Group, P.A. Offices | Fort Lauderdale and Miami
3101 N. Federal Hwy., Suite 609,
Oakland Park, Florida 33306
Our Lawyers are Licensed and Providing Representation in the Following Locations:
Florida, Washington D.C., England, and Wales
Fort Lauderdale
754-332-2101
Miami
305-399-3832
Contact Our Firm
NOTE: Fields with a
*
indicate a required field.
How would you prefer to be contacted?
E-Mail
Phone
No Preference
Briefly describe your legal issue.
*
The use of the Internet or this form for communication with the firm or any individual member of the firm does not establish an attorney-client relationship. Confidential or time-sensitive information should not be sent through this form.
I have read and understand the Disclaimer and Privacy Policy.

6 Steps to Follow When Buying a Business in Florida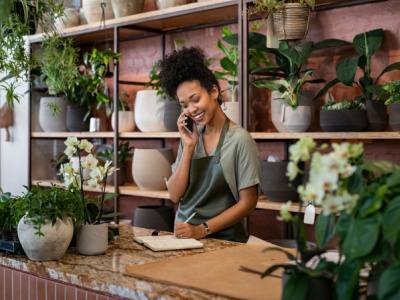 Buying a business can be an exciting and rewarding endeavor. Whether you are an entrepreneur looking to expand your portfolio or someone who wants to become their own boss, acquiring an existing business can provide numerous advantages. However, it is important to approach the process with careful consideration and thorough due diligence. An attorney who has experience in business transactions can provide invaluable guidance as you prepare to buy a business. At The Elliot Legal Group, P.A., we can make sure the legal aspects of a transaction will be handled correctly.
Step 1: Identify Your Ideal Business
The first step in buying a business is identifying the type of business that aligns with your interests, skills, and financial goals. Consider factors such as industry trends, market demand, competition, location, and growth potential. Research various industries and narrow down your options based on your preferences.
Step 2: Perform a Valuation
Once you have identified a potential target business, it is crucial to perform a valuation to determine its fair market value. This involves assessing the company's tangible and intangible assets, liabilities, cash flow projections, customer base, intellectual property rights, brand reputation, and other relevant factors. Consulting with professionals who are experienced in business valuation can help ensure that all of these issues will be considered correctly.
Step 3: Negotiate a Purchase Price
Negotiating the amount you will pay to acquire a business is often one of the most critical aspects of a transaction. Determining the correct purchase price requires careful analysis of financial statements provided by the seller and various other factors. An attorney who has experience with these types of negotiations can help you navigate this process effectively while protecting your interests.
Step 4: Perform Due Diligence
Due diligence is essential before finalizing a business purchase agreement. It involves conducting comprehensive research into all aspects of the target company's operations, including legal compliance issues, financial records, contracts, leases, employee agreements, pending litigation, and other relevant information. Your attorney can work with accountants or other experts to uncover potential risks or hidden liabilities, ensuring that you will have all the information you need to succeed after the transaction is complete.
Step 5: Obtain Financing
Unless you have sufficient personal funds to acquire the business outright, obtaining financing is often necessary. You may need to explore various options such as bank loans, Small Business Administration (SBA) loans, private investors, or seller financing. You will need to prepare a solid business plan that demonstrates your ability to repay the loan and secure funding from reputable sources.
Step 6: Negotiate Contracts
Multiple types of contracts may need to be addressed when buying a business. Your attorney can help draft or review purchase agreements, asset transfer agreements, non-compete clauses (to protect against competition from the seller), employment contracts for key employees, lease agreements for premises where the business will operate, and any other legal documents required for the transaction. An attorney who has experience in mergers and acquisitions can ensure that all legal aspects of these agreements will be properly addressed.
Contact Our Broward County Business Transactions Attorney
If you are considering buying a business in the Fort Lauderdale area, The Elliot Legal Group, P.A. can provide guidance throughout every step of the process while addressing any legal issues that may arise. Our Plantation mergers and acquisitions lawyer has extensive experience assisting clients in these types of business transactions. To schedule a consultation, contact us at 754-332-2101. With our help, you will be able to make informed decisions during your transaction and achieve success after acquiring a business.