The Elliot Legal Group, P.A. Offices | Fort Lauderdale and Miami
3101 N. Federal Hwy., Suite 609,
Oakland Park, Florida 33306
*Licensed in England and Wales, Florida and Washington D.C.
Fort Lauderdale
754-332-2101
Miami
305-399-3832
Contact Our Firm
NOTE: Fields with a
*
indicate a required field.
How would you prefer to be contacted?
E-Mail
Phone
No Preference
Briefly describe your legal issue.
*
The use of the Internet or this form for communication with the firm or any individual member of the firm does not establish an attorney-client relationship. Confidential or time-sensitive information should not be sent through this form.
I have read and understand the Disclaimer and Privacy Policy.

What is a Business Succession Plan and Why Do I Need One?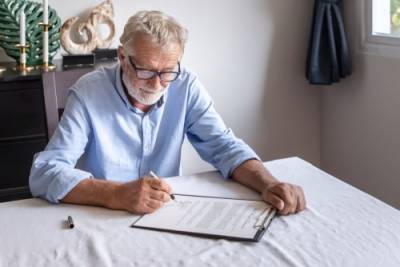 As a young business professional or recent business owner, your retirement likely seems years or decades away. Work can quickly become your main priority, especially if you are the owner of a business. Even if you are young and retirement is far in the future, it is important to have legal documents put in place that outlines what will happen with your business if you are no longer in charge. Do you want the business to be sold? Would you like your business passed down to another family member? With the help of a reputable business attorney, you can ensure that your vision for your company is met.
What is a Business Succession Plan?
In order to outline the future of your business, you should build a business succession plan in the early years of your business. A business succession plan is a legal document that guides your company through a change of ownership in the instance that you are unable to continue running things. This may be a result of retirement, death, or disability. Similar to a will, a business succession plan allows you to plan for the unexpected with the comfort of knowing that your business is in good hands. If you are passing your business down to one of your children or other close family members, the succession plan will name this individual as the new owner and list any necessary steps for this transfer of ownership. If a purchase is involved, the plan will include the sale price and purchase terms.
What Should Be Included in My Succession Plan?
Every succession plan is unique to the business' circumstances. While there is no one-size-fits-all format, every succession plan should outline the following:
Timeline - You will need to name the instances in which this succession plan be set into action, such as disability or death. You may also choose to use this succession plan upon your retirement or you may decide to come up with new plans when that time comes. This timeline can include specific dates or general circumstances in which the plan would become active.
Successors - You may have one clear successor in mind, perhaps your son or your business partner, but you may also see a few people fit for the position. You are able to include a list of potential successors with terms included or an outline of their capabilities as future owners.
Standard Operations - In order to have a smooth transition of ownership, you should include your business' formalized standard operating procedures, such as employee handbooks, training manuals, and more. This will provide the new owner with a guide of how things have been run up to that point to give them a better understanding of what their employees expect in their workplace and how they can be a better business leader.
Business Valuation - The future owner of your business should know the current valuation of the company that they are inheriting or investing in. The business valuation must be updated on a regular basis to ensure that the number enclosed is reflective of its current value.
Funding - If you are handing down your business to another person with no purchase necessary, you should outline how this succession will be funded. Without the funds from the purchase, the succession will have a cost. The succession can be funded through life insurance, a seller's note, and more.
Contact a Broward County Business Lawyer
Running a successful business does not end when your company is up and running and making a profit. Planning for the unpredictable is the best way to ensure that your business is successful whether you are the one in charge or not. At Elliot Legal Group, we assist businesses of all sizes, ranging from small startups to Fortune 500 companies, with the legal side of running a business. Whether you want general counsel or help building a single legal document, Attorney Elliot is prepared to help you put your best foot forward. Contact our Fort Lauderdale business attorney at 754-332-2101 to create your business succession plan.
Source:
https://fitsmallbusiness.com/business-succession-planning/