The Elliot Legal Group, P.A. Offices | Fort Lauderdale and Miami
3101 N. Federal Hwy., Suite 609,
Oakland Park, Florida 33306
*Licensed in England and Wales, Florida and Washington D.C.
Fort Lauderdale
754-332-2101
Miami
305-399-3832
Contact Our Firm
NOTE: Fields with a
*
indicate a required field.
How would you prefer to be contacted?
E-Mail
Phone
No Preference
Briefly describe your legal issue.
*
The use of the Internet or this form for communication with the firm or any individual member of the firm does not establish an attorney-client relationship. Confidential or time-sensitive information should not be sent through this form.
I have read and understand the Disclaimer and Privacy Policy.

Can I Sue My Florida Business Partner for a Breach of Contract?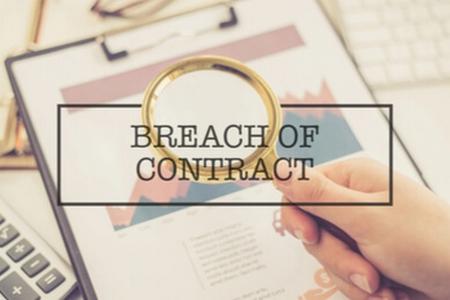 Embarking on a business partnership can leave one feeling optimistic and excited about the future. Unfortunately, not all business relationships live up to this initial hopefulness. If your partner relationship has taken a negative turn, you may have questions about your legal rights. You may wonder, "Can I sue my business partner?"
Breach of Partnership Agreement
When a partner damages the business by breaching the partnership agreement, the remaining partners may have cause for legal action against the breaching party. Breach of contract involving a partnership agreement occurs when:
The partner has violated one or more terms of the contract

The business or remaining partner(s) have suffered financial injury due to the breach
Most partnership agreements include provisions addressing potential remedies for breach of contract. If the breaching party remedies the violation per the terms of the breach of contract, you may be able to avoid further legal action. Unfortunately, if the breaching party does not remedy the situation, your only option may be to sue.
Suing a Partner for Abandonment
When a partner leaves the business in breach of the partnership agreement or the partner damages the business, the other partners may have a right to sue that partner. The abandoning party may be liable for the harm caused to the business and to the other partners. Business partners owe fiduciary duties including a duty of care, duty of good faith, and a duty of loyalty. If a partner breaches a fiduciary duty for his or her own personal gain, this is referred to as "self-dealing."
A partner who decides to leave cannot abandon his or her fiduciary duties before he or she officially leaves the partnership. If a partner does violate fiduciary duties, the other partners may be able to recover monetary damages for the harm caused to the business. If the breaching partner's actions were intentionally malicious or fraudulent, the partners may be entitled to punitive damages as well. Punitive damages are above and beyond compensatory damages and are intended to punish the breaching party for his or her actions.
Contact a Fort Lauderdale, FL Business Litigation Lawyer
If you are thinking about suing your business partner, contact The Elliot Legal Group, P.A. for help. Ft. Lauderdale business litigation attorney Gavin T. Elliot can work with you to explore all of your legal options and choose the best way to handle the dispute. Mr. Elliot is an international attorney, licensed to practice in Florida, Washington D.C., England, and Wales. Our team will ensure that your rights are fully protected and aggressively advocate on your behalf throughout your case. Call us at 754-332-2101 for a confidential consultation.
Source:
https://www.investopedia.com/terms/p/partnership.asp