The Elliot Legal Group, P.A. Offices | Fort Lauderdale and Miami
3101 N. Federal Hwy., Suite 609,
Oakland Park, Florida 33306
Our Lawyers are Licensed and Providing Representation in the Following Locations:
Florida, Washington D.C., England, and Wales
Fort Lauderdale
754-332-2101
Miami
305-399-3832
Contact Our Firm
NOTE: Fields with a
*
indicate a required field.
How would you prefer to be contacted?
E-Mail
Phone
No Preference
Briefly describe your legal issue.
*
The use of the Internet or this form for communication with the firm or any individual member of the firm does not establish an attorney-client relationship. Confidential or time-sensitive information should not be sent through this form.
I have read and understand the Disclaimer and Privacy Policy.

Sales, Purchases, Mergers & Acquisitions
Fort Lauderdale Mergers and Acquisitions Attorney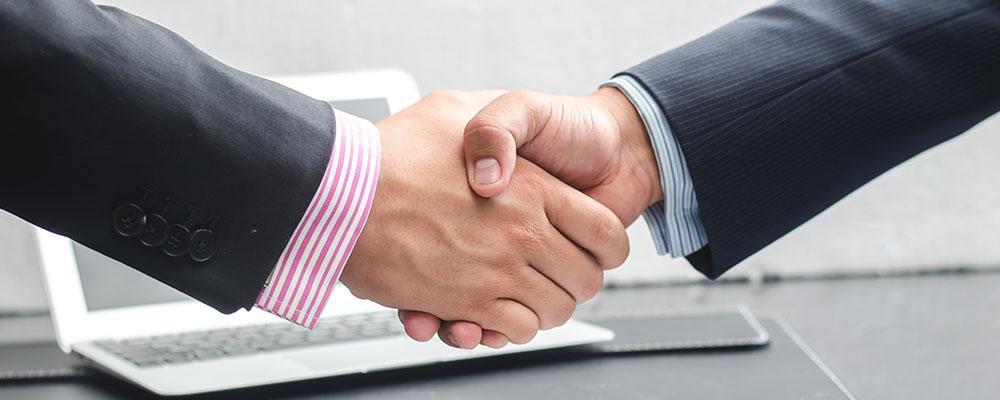 Lawyer for Business Sales and Purchases in Broward County and Miami-Dade County
For many business owners, the marketplace is constantly changing, and there are many opportunities available to expand operations, acquire other businesses, make a profit by selling business interests, or merge with other companies. However, these types of business transactions can be very complex. When planning mergers and acquisitions, business owners and shareholders will want to work with an experienced business law attorney to ensure they meet their legal requirements and avoid potential risks or liabilities.
The Elliot Legal Group, P.A. provides legal services to small, family-owned businesses, Fortune 500 companies, and everything in between. With nearly 20 years of business law experience, including serving as a licensed solicitor in England and Wales, Attorney Gavin Elliot understands the complex legal issues involved in domestic and international business sales or purchases. We can help your company complete a merger or acquisition efficiently while working to protect your rights and financial interests.
Different Types of Business Sales, Purchases, and Mergers
A merger occurs when two businesses combine and form a single business entity. There are some situations in which the owners of the component businesses will each have an equal share in the newly-formed business. However, in most cases, one business will acquire another business, and the owner, partners, or shareholders of the acquiring business will have a majority ownership share in the new company.
A business acquisition will typically take one of two forms:
Stock or entity purchase

- A business may be acquired by purchasing most or all of the company's stock or a majority of the ownership shares. In these cases, full control of the business entity will be transferred to the new owner(s), who will assume operations of the company.

Asset purchase - In these types of transactions, a buyer will purchase the assets owned by a company, which may include physical inventory, equipment, real estate property, or intellectual property such as patents, copyrights, trademarks, or trade secrets. The selling business will maintain its ownership structure, although it will most likely cease operations. Typically, the seller's debts or liabilities will not be transferred to the buyer, although in some cases, a buyer may negotiate a lower price by agreeing to assume the seller's debts.
When merging with or acquiring another company, a business will need to meet a variety of legal requirements. The proper procedures must be followed to establish a business structure for the new company while meeting requirements for record-keeping and reporting and comply with any applicable government regulations. Corporate governance will also need to be addressed, and policies and procedures should be clearly defined to ensure that the company's partners, shareholders, and officers understand their roles and responsibilities. It may also be necessary to renegotiate contracts, create new employment contracts and company policies, and work with accountants to address taxation for the new company.
Contact Our Florida Business Transaction Lawyer
If you are planning to acquire, sell, or merge with a business, The Elliot Legal Group, P.A. can help you perform due diligence, ensuring that you have considered all aspects of the merger or acquisition and identifying and resolving any issues that could affect the transaction. We will work with you to draft and review contracts, agreements, and supporting documents, ensuring that you can complete the transaction, while helping you create a business strategy that will allow the new company to continue operating successfully. With our experience in multi-jurisdictional and international business transactions, we can provide the legal help you need to complete your merger or acquisition. Contact our office today by calling 754-332-2101. We serve clients in Broward County and surrounding areas, including Oakland Park, Sunrise, Ft. Lauderdale, Wilton Manors, Pompano Beach, Miami, Miami Beach, Dania Beach, Surfside, Hollywood, and Plantation.