The Elliot Legal Group, P.A. Offices | Fort Lauderdale and Miami
3101 N. Federal Hwy., Suite 609,
Oakland Park, Florida 33306
*Licensed in England and Wales, Florida and Washington D.C.
Fort Lauderdale
754-332-2101
Miami
305-399-3832
Contact Our Firm
NOTE: Fields with a
*
indicate a required field.
How would you prefer to be contacted?
E-Mail
Phone
No Preference
Briefly describe your legal issue.
*
The use of the Internet or this form for communication with the firm or any individual member of the firm does not establish an attorney-client relationship. Confidential or time-sensitive information should not be sent through this form.
I have read and understand the Disclaimer and Privacy Policy.

Considerations for the End of Your Business' Fiscal Year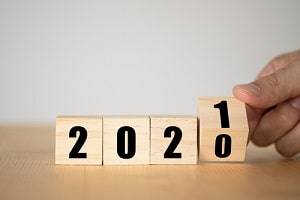 Depending on when you started your business and how you record your finances, your fiscal year may not be the same as others around you. With the end of the calendar year landing on December 31 and tax day occurring in mid-April, most businesses do their final yearly to-dos within this four-month time span. The month of December is undoubtedly one of the busiest of the year, and many businesses will opt to complete their year-end tasks before the start of the new calendar year. Whether you decide to finish up these business chores before the holidays begin or a bit later in the year, it is important to complete the following before the end of your business' fiscal year.
1. Financial Bookkeeping
Every business owner is different and so are their tactics for recording their finances. Some may have every i dotted and t crossed, while others may have a giant box filled with receipts. It is critical that you get your financial information properly recorded before tax season begins; otherwise, you may be spending days locating and entering this information into a proper log. It may be a good idea to get your books in order before the start of the holiday season, that way you can start 2021 more organized and have your records together before filing your taxes a few months down the road.
2. Review Your Performance
A lot can change in a year's time, including the position of your business. Knowing your financial status is not just important for tax filing purposes. Before the end of the year, there are three documents that you should create to have an understanding of where your business stands. A balance sheet includes a summary of your assets, liabilities, and equity from the past year. Your income statement itemizes your revenue expenses to give you a better idea of where your business is profitable. Finally, a cash flow statement shows where your business' money is going to and coming from. These three documents will provide you with adequate knowledge of your business' performance from the past year and help you create goals for the upcoming year.
3. Plan Ahead
A business end-of-year checklist includes more than just reviewing your work from this past year. Before the next calendar year, or fiscal year, occurs, you should be using the information that was just collected to create a game plan. If you fail to review this information and create goals for the following year, your business will not grow in the areas where it needs to most and it will be difficult to know what you should be working toward. When planning ahead, it is important to set specific and realistic goals, prepare an action plan to accomplish them, and start implementing this plan at the start of the new year.
Contact a Fort Lauderdale, FL Business Lawyer
Many small business owners will attempt to do everything on their own, thinking that this is the best way to improve their operations. While you know your company best, things can quickly become overwhelming for a single person or two partners to handle as your business grows. The team at Elliot Legal Group prides itself on helping small business owners be successful. Attorney Elliot works alongside businessmen and women, guiding them through the legality behind owning a business and allowing them to focus on building their livelihood. To learn more about expanding your reach, call our skilled Broward County business law attorney at 754-332-2101 today.
Source: https://www.thebalancesmb.com/year-end-checklist-for-small-businesses-2948183