The Elliot Legal Group, P.A. Offices | Fort Lauderdale and Miami
3101 N. Federal Hwy., Suite 609,
Oakland Park, Florida 33306
Our Lawyers are Licensed and Providing Representation in the Following Locations:
Florida, Washington D.C., England, and Wales
Fort Lauderdale
754-332-2101
Miami
305-399-3832
Contact Our Firm
NOTE: Fields with a
*
indicate a required field.
How would you prefer to be contacted?
E-Mail
Phone
No Preference
Briefly describe your legal issue.
*
The use of the Internet or this form for communication with the firm or any individual member of the firm does not establish an attorney-client relationship. Confidential or time-sensitive information should not be sent through this form.
I have read and understand the Disclaimer and Privacy Policy.

Fort Lauderdale Business Litigation Lawyer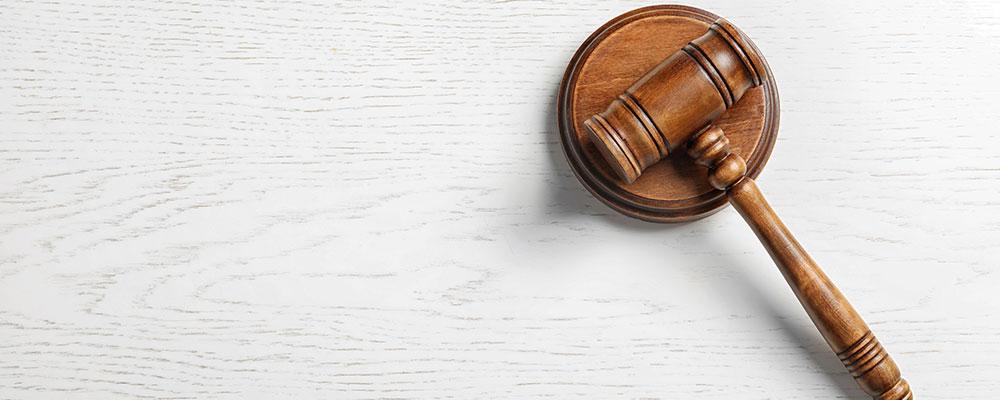 Attorney Helping Resolve Business Disputes in Plantation, Sunrise, and Broward County
When operating a business, it is essential to quickly and effectively address any issues that threaten the company's profitability or make it challenging to continue conducting business successfully. Disputes between a business's partners, officers, or employees or with other businesses or individuals can have a significant impact on a company's bottom line. By working with a skilled business law attorney, business owners can determine the best ways to resolve these matters either inside or outside of the courtroom.
At The Elliot Legal Group, P.A., we provide representation for many different types of businesses, helping them resolve internal or external disputes. Attorney Gavin Elliot, our firm's principal, brings nearly 20 years of legal experience to our clients, and he is licensed as a solicitor in England and Wales, allowing him to provide representation to both domestic businesses, international companies, and ex-pats. We can work with you to negotiate a settlement in business disputes or fight to protect your company's interests throughout the litigation process.
Resolving Business Disputes
In many cases, addressing disputes in the courtroom through litigation can be costly and time-consuming. To help resolve these disputes more efficiently, we will work with you to negotiate a settlement, and we can also help you explore your options for using alternative dispute resolution, including mediation or arbitration. However, if an out-of-court settlement cannot be reached, we are prepared to aggressively represent your interests in the courtroom.
When addressing business disputes, we will evaluate the merits of each of your claims and work with you to build a strategy for addressing these claims and achieving your goals. We can assist with a wide variety of internal or external disputes, including:
Partnership or shareholder disputes

- Disagreements between business partners or shareholders of a company may arise regarding the partners' roles and responsibilities, the business's regular operations, business debts and liabilities, or the short- and long-term plans for the company. In many cases, a partnership agreement created during the

business formation

process will specify how these types of disputes should be resolved, such as through arbitration or mediation.

Contract disputes and breach of contract - If one party to a business contract does not meet their contractual obligations, the contract may specify the remedies available to the other party, or litigation may be necessary. The non-breaching party may be able to recover compensation for financial harm that occurred because of the contract breach, or the breaching party may be required to carry out the terms of the contract.
Violations of non-compete or non-disclosure agreements - These types of agreements may be included in employment contracts or other contractual agreements, and they may place restrictions on the types of commercial activities a person or organization can participate in. We can provide representation for businesses looking to enforce these agreements, and we can also assist former employees or other parties in cases involving unfair restrictions on their ability to work or operate.
Fraud and anticompetitive practices - Legal action may be necessary in cases where a business has been harmed by the illegal activities of a partner, officer, employee, or competitor. We can help you determine how to respond in cases involving embezzlement, violations of regulations, or illegal attempts to restrain fair trade.
Real estate litigation - We provide representation in disputes between commercial or residential landlords and tenants, as well as cases involving construction liens, governmental approval for property development, or condominium litigation.
Contact Our Oakland Park Business Disputes Attorney
The Elliot Legal Group, P.A. is prepared to work closely with your business to determine the best way to address business disputes, including negotiating a settlement with the other party, exploring alternative dispute resolution, or litigating a case in the courtroom. We have a record of success in a wide variety of different types of cases, and we will work to ensure that your business can address these matters as efficiently and effectively as possible. Contact us today by calling 754-332-2101. We represent businesses and individuals throughout Broward County, including Ft. Lauderdale, Sunrise, Oakland Park, Wilton Manors, Pompano Beach, Surfside, Hollywood, Plantation, Dania Beach, and Miami.