The Elliot Legal Group, P.A. Offices | Fort Lauderdale and Miami
3101 N. Federal Hwy., Suite 609,
Oakland Park, Florida 33306
*Licensed in England and Wales, Florida and Washington D.C.
Fort Lauderdale
754-332-2101
Miami
305-399-3832
Contact Our Firm
NOTE: Fields with a
*
indicate a required field.
How would you prefer to be contacted?
E-Mail
Phone
No Preference
Briefly describe your legal issue.
*
The use of the Internet or this form for communication with the firm or any individual member of the firm does not establish an attorney-client relationship. Confidential or time-sensitive information should not be sent through this form.
I have read and understand the Disclaimer and Privacy Policy.

Which Business Structure Works Best For My Florida Business?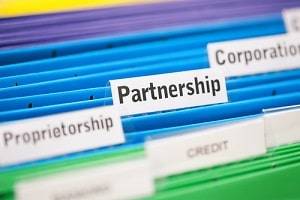 Whether you are starting your first business, revamping your current business, or purchasing someone else's, selecting the proper business structure that aligns with your mission is an important step. The type of business structure, or business entity, that you decide upon can impact your day-to-day dealings, taxes, your personal asset involvement, and more. It is important to understand the implications of each different business entity before settling upon one that you think fits best. It is always advisable to work with a reputable business lawyer throughout your company's lifespan, but it is also a good idea to have your own personal understanding of the matter.
Sole Proprietorship
Are you planning on being the sole owner of your business? For those who wish to have complete control over their business, a sole proprietorship is their best and simplest option. In fact, if you do not register your business as any other type of entity, it is automatically considered a sole proprietorship. The risk that sole proprietors take is mixing their business and personal assets and liabilities. If your business accumulates significant debts, you can be held personally liable. Sole proprietorships are a good option for low-risk businesses and owners who wish to test out their business idea prior to establishing a more official business entity.
Partnership
Do you and your friend plan on building a business together? A partnership is likely your best option. There are two types of partnerships: limited partnerships (LP) and limited liability partnerships (LLP). LPs are for those who have one, more prominent owner and other partners who have limited liability in the business. A partnership agreement will outline each partner's liability and level of control in the company. LLPs give limited liability to each owner. This protects each partner from debts against the partnership and avoids them being held responsible for the actions of the other partners.
Limited Liability Company
A limited liability company (LLC) is a happy medium between corporation and partnership business structures. LLCs keep partners' personal liabilities protected from the business, in the instance that debts get accumulated or bankruptcy or lawsuits are filed. The partners, also known as members, are classified as self-employed and are required to pay self-employment taxes toward Medicare and Social Security. An LLC is a valid option for those who have significant personal assets that they want to be protected and for those who wish to pay a lower tax rate compared to what they would with a corporation.
Contact a Broward County Business Lawyer
Having a basic knowledge of the various business entities available to you is beneficial as a business owner. Not only will you have a better understanding of how you can run your business, but you can also go into your business feeling well informed about your decision. Elliot Legal Group, P.A. assists Floridians with all of their business needs. From selecting a business entity to drafting contracts, assisting with business disputes, and providing general counsel services, Attorney Elliot takes care of the legal details so that you can focus on the success and future of your business. Call our skilled Fort Lauderdale, FL business attorney today at 754-332-2101 to help select the right business structure for your company.

Source:
https://www.sba.gov/business-guide/launch-your-business/choose-business-structure