The Elliot Legal Group, P.A. Offices | Fort Lauderdale and Miami
3101 N. Federal Hwy., Suite 609,
Oakland Park, Florida 33306
*Licensed in England and Wales, Florida and Washington D.C.
Fort Lauderdale
754-332-2101
Miami
305-399-3832
Contact Our Firm
NOTE: Fields with a
*
indicate a required field.
How would you prefer to be contacted?
E-Mail
Phone
No Preference
Briefly describe your legal issue.
*
The use of the Internet or this form for communication with the firm or any individual member of the firm does not establish an attorney-client relationship. Confidential or time-sensitive information should not be sent through this form.
I have read and understand the Disclaimer and Privacy Policy.

Common Restrictive Covenants Included in Florida Business Contracts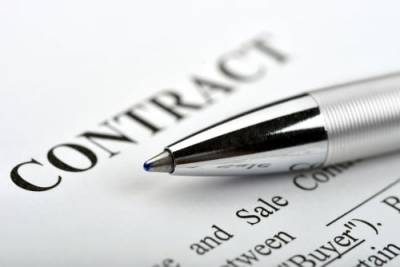 If you are in the business field, you know how important it is to read your documents before you sign them, but many people simply skim the text before signing. In some cases, this may be OK, but when there is a possibility that you could get into trouble because of that document, the stakes can be high. In certain contracts, there are often clauses imposing restrictions on what actions an employee or business can take. These are called restrictive covenants and are a common part of many contracts, especially business and employment contracts. Understanding what these restrictive covenants entail is essential before you sign the document.
Non-Compete Agreements
Most of the time, non-compete agreements are found in employment contracts and sometimes in business sales agreements. If an employee's contract contains a non-compete section, the employee is typically barred from working in a similar business or line of work after their employment with the business has ended. In these agreements, a period of time during which the agreement is in effect must be specified, as well as a specified radius from the location of the business in which the agreement is in effect.
Non-Solicitation Agreements
If you sign a non-solicitation agreement or a contract that has a non-solicitation clause in it, you may be subject to two different types of restrictions. A non-solicitation clause could include restrictions on recruiting customers or employees from your employer once you are no longer an employee of that business. This means you would not be able to employ any former coworkers or encourage former customers to come to your business if you were to start one.
Nondisclosure Agreements
Nondisclosure agreements are also referred to as confidentiality agreements because they require people to keep certain information to themselves. For example, many employers add a nondisclosure agreement to all of their employment contracts to protect any ideas, inventions, trade secrets, or simply just anything that gives the employer an advantage over his or her competitors.
Our Broward County Business Law Attorney Can Help
Most restrictive covenants include some sort of declaration of the employer or business that they have the right to pursue civil damages if the agreements are broken. Avoiding legal trouble is usually important for most people, which is why you should speak with a skilled Fort Lauderdale, FL business lawyer before signing anything. At the Elliot Legal Group, we can help you understand what the terms of an agreement are and what the consequences would be if the agreement were to be broken. To schedule a consultation, call our office today at 754-332-2101.
Sources:
https://www.thebalancesmb.com/common-restrictive-covenants-in-business-contracts-397816
https://www.americanbar.org/groups/litigation/committees/commercial-business/practice/2019/restrictive-covenants-employment-related-contracts/