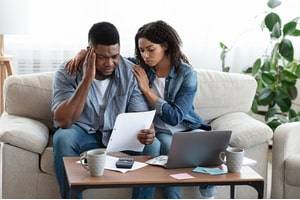 People or families who are struggling with debt may find that bankruptcy is their best option. Filing for bankruptcy will force creditors to stop any attempts to collect debts that are owed, and it may also put a halt to foreclosure proceedings, wage garnishment, and repossessions of vehicles or other property. When a debtor completes the bankruptcy process, some or all of their debts may be discharged, meaning that they will no longer have the obligation to repay the amount owed to creditors. However, it is important to follow the correct procedures during the bankruptcy process, since failure to do so may result in the dismissal of a case, which will allow creditors to resume their collection efforts.
Reasons for a Bankruptcy Dismissal
During a bankruptcy case, creditors may ask for a dismissal if they believe that a debtor committed violations of bankruptcy laws. The bankruptcy trustee may also take action to dismiss a case if the debtor fails to meet certain requirements. Reasons why a case may be dismissed may include:
Failure to pay filing fees - A debtor is required to pay certain fees and court costs when filing a bankruptcy petition. If they do not pay these fees as required, the court may dismiss their case. If a person does not have the financial means to pay filing fees, they may be able to apply for a waiver that will allow them to proceed with the bankruptcy process without meeting this requirement.

...