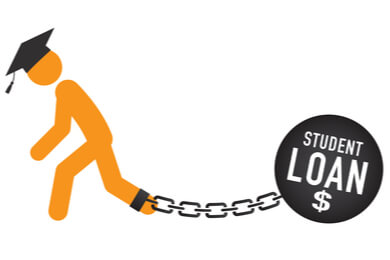 Student loans make up a significant percentage of the debt carried by people in the United States. In fact, student loan debts are second only to mortgage loans in the categories of consumer debts, and they total more than $1.7 trillion. These debts can place a significant burden on many people, and due to interest charges, collection fees, or other costs, they can last throughout a person's entire life. Unlike many other types of debt, student loans cannot currently be discharged through bankruptcy in most cases. However, this may soon change due to a new bill that was introduced in the U.S. Senate.
The FRESH START Through Bankruptcy Act of 2021
On August 3, 2021, Senator Dick Durbin (D-IL) and Senator John Cornyn (R-TX) introduced a bill that would allow debtors to discharge student loan debts through bankruptcy in certain cases. This bill would restore an option that was available to borrowers before bankruptcy laws were changed in 1998. Under this provision, federal student loan debts would become eligible to be discharged in a bankruptcy proceeding 10 years after the due date of the first loan payment.
For student loans that have been due for under 10 years, or for private student loans made by non-governmental institutions, debts would be handled the same way they are currently, and they may only be discharged through bankruptcy if a borrower can demonstrate undue hardship. Proving undue hardship can be a difficult process, and borrowers will usually need to initiate a legal case known as an "adversary proceeding." In these cases, borrowers will be required to provide extensive and invasive details about their finances to show that the requirement to pay student loans has caused significant financial difficulties and affected their ability to provide for their ongoing needs.
...