The Elliot Legal Group, P.A. Offices | Fort Lauderdale and Miami
3101 N. Federal Hwy., Suite 609,
Oakland Park, Florida 33306
*Licensed in England and Wales, Florida and Washington D.C.
Fort Lauderdale
754-332-2101
Miami
305-399-3832
Contact Our Firm
NOTE: Fields with a
*
indicate a required field.
How would you prefer to be contacted?
E-Mail
Phone
No Preference
Briefly describe your legal issue.
*
The use of the Internet or this form for communication with the firm or any individual member of the firm does not establish an attorney-client relationship. Confidential or time-sensitive information should not be sent through this form.
I have read and understand the Disclaimer and Privacy Policy.

Is Equity Financing a Good Option for My Business?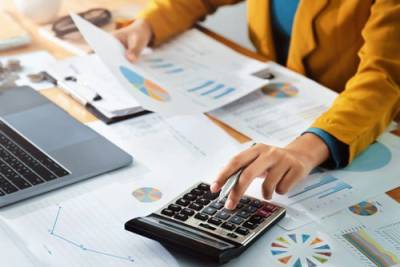 Whether you are the owner of an existing business or are looking to create a startup company, you will need to make sure your business has enough funds to operate successfully. There are multiple options for financing and capitalization, and they usually fall into one of two categories: debt financing and equity financing. If you do not want to burden your company with debt by taking out loans, equity financing may be the preferred option. There are multiple different types of equity financing that may be available. By understanding the best ways to secure investments, you can make sure you will have the funds you need both now and in the future.
Types of Equity Financing
With equity financing, you will typically receive money from investors in return for an ownership share in your company. The advantage of this type of financing is that you will not have debts that will need to be repaid. However, you will typically be required to share your profits with investors, and in some cases, investors may be involved in the decision-making process for your company.
There are multiple different methods of equity financing, including:
Private investors - You may be able to raise money by asking family members, friends, colleagues, or other individuals that you know to invest in your company. This can be a good option if you already have relationships with people who know about your qualifications and experience. However, since the amount that these individuals may be able to invest is likely to be limited, you may need to pursue financing from a large number of investors, or you may need to seek out other sources of funds.
Angel investors - Private individuals or groups will often be looking to invest in startup companies. In addition to providing financing, these investors may also provide knowledge of business practices or technical procedures, ensuring that your business will be able to succeed.
Venture capital - Investment firms may provide funding for startup businesses. Most of the time, these firms will be looking for investments that provide a high rate of return. While some firms may take a "hands-off" approach, others may provide mentorship or require a seat on a company's board to ensure that their investment will be managed properly.
Initial public offering (IPO) - You may choose to "go public" and sell shares of stock in your company on a stock exchange. Publicly-traded companies must meet certain requirements to ensure that they are in compliance with all applicable laws and regulations. This is usually an option for an established business that is looking to grow and expand.
Crowdfunding - There are multiple online platforms that may allow you to connect with investors and sell shares of stock in your company. This can often be a good option for companies that wish to secure financing from individual investors without going public.
Contact Our Fort Lauderdale Business Financing Lawyer
If you need to secure financing to start a new business, expand an existing business, or pursue new opportunities, equity financing can be a good option. When selling ownership shares of your company, you will want to make sure your rights and interests will be protected. At The Elliot Legal Group, P.A., we can help you understand your options, and we will work with you to create shareholder agreements that will provide for your ongoing success. To learn more about how we can help you develop a winning business strategy, contact our Wilton Manors business law attorney at 754-332-2101.
Sources:
https://www.thebalancesmb.com/types-of-equity-financing-for-small-business-393181
https://www.investopedia.com/terms/e/equityfinancing.asp
https://www.credibly.com/guides/equity-financing/