The Elliot Legal Group, P.A. Offices | Fort Lauderdale and Miami
3101 N. Federal Hwy., Suite 609,
Oakland Park, Florida 33306
Our Lawyers are Licensed and Providing Representation in the Following Locations:
Florida, Washington D.C., England, and Wales
Fort Lauderdale
754-332-2101
Miami
305-399-3832
Contact Our Firm
NOTE: Fields with a
*
indicate a required field.
How would you prefer to be contacted?
E-Mail
Phone
No Preference
Briefly describe your legal issue.
*
The use of the Internet or this form for communication with the firm or any individual member of the firm does not establish an attorney-client relationship. Confidential or time-sensitive information should not be sent through this form.
I have read and understand the Disclaimer and Privacy Policy.

Use of Non-Compete Agreements by Employers May Soon Be Limited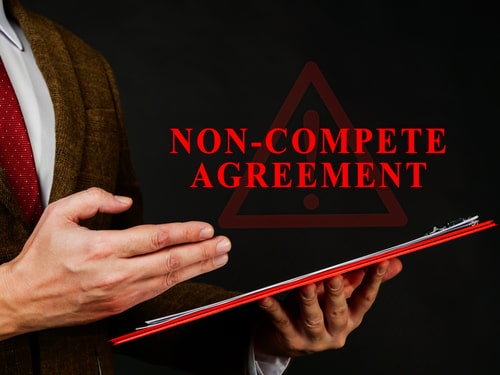 Many employers rely on non-compete agreements to protect against unfair competition. These agreements may be included in an employment contract or severance agreement, and they may restrict an employee from engaging in any work that directly competes with the employer. While non-compete agreements are widely used, the administration of President Joe Biden has stated that they can affect the rights of workers and restrict them from pursuing jobs that will properly compensate them based on their skills and experience. Due to some recent developments, some employers may find it more difficult to create and enforce non-compete agreements.
Issues related to employment law can be complex, and business owners will need to understand how changing laws and policies may affect them. By working with an experienced attorney, an employer can understand their rights and options, and they can take steps to protect against unfair competition or other issues that could lead to financial losses.
New NLRB Policy Affecting Non-Compete Agreements
In May of 2023, General Counsel Jennifer Abruzzo, who was appointed to the National Labor Relations Board (NLRB) by President Biden, issued a memo stating that in most cases, non-compete agreements violate the National Labor Relations Act. The memo stated that over-broad agreements limit employees' rights to improve their working conditions. Based on this memo, the NLRB may begin taking action against employers who use non-compete agreements in ways that are considered to be unfair.
Specifically, the memo addressed the ways that non-compete agreements can affect employees' right to take collective action and ensure that they are properly compensated for their work. An agreement may limit an employee's ability to threaten to resign or seek employment with a competitor. Employees may also be unable to join together with coworkers to improve their working conditions by considering working for other companies. By limiting employees' ability to pursue other employment opportunities, non-compete agreements may force them to continue working in unfavorable conditions without properly compensating them based on their qualifications.
The memo noted that some non-compete agreements may be valid. Employers may be able to restrict employees from owning competing businesses or holding managerial roles with competitors. Other special circumstances may justify narrow restrictions, but overly broad and restrictive agreements may not be considered to be legal.
Texas Lawsuit May Determine How Non-Compete Agreements Can Be Used
A legal case that is currently being addressed in Texas may also play a role in determining the validity of non-compete agreements. In this case, two radio hosts in the Dallas area left their radio station after a contract dispute and started their own independent podcast. However, their former employer, the media conglomerate Cumulus Radio, sent them a cease-and-desist letter, stating that they were in violation of a non-compete agreement that prevented them from engaging in competitive activities for six months after terminating their employment.
When the hosts refused to stop podcasting, Cumulus Radio filed a lawsuit seeking to enforce the agreement. The NLRB's guidance regarding non-compete agreements will likely play a key role in the outcome of this case. The results of the lawsuit may determine whether non-compete agreements may apply in similar situations or whether the ability of employers to place these restrictions on employees may be limited.
Contact Our Oakland Park Non-Compete Agreement Attorney
While the future of non-compete agreements may be in question, employers may still have a variety of options for protecting their rights and interests and preventing unfair competition. At The Elliot Legal Group, P.A., our Hollywood, FL employment contracts lawyer can provide guidance on how employers can address these issues and enforce agreements with former employees. To learn more about our legal services, contact our firm today at 754-332-2101.