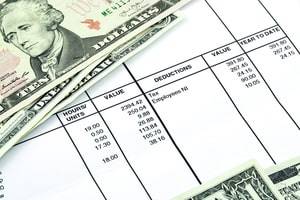 In many cases, businesses will be looking to avoid legal disputes, since litigation can be costly and time-consuming, and an unfavorable decision in court can have a significant impact on a company's bottom line. While many of these cases involve disputes with other companies or outside individuals, there are some situations where employees or former employees may take legal action to address issues related to the wages a company pays or other employment law matters. Understanding how to avoid these disputes or address these concerns can be crucial, and taking the right approach will ensure that a company will be able to hire and retain workers and continue operating successfully in the future.
Wage and Hour Disputes
Some of the most common disputes with employees involve the wages paid by an employer. A business must pay at least the minimum wage to all employees, and it may be penalized if it fails to do so. In Florida, the current minimum wage is $10.00 per hour as of September 30, 2021. The minimum wage will increase by $1.00 each year until it reaches $15.00 per hour on September 30, 2026. For tipped employees, employers may deduct a tip credit of $3.02 from a person's wages, meaning that the current minimum wage is $6.98 per hour, and in 2026, it will be $11.98 per hour.
Labor laws also require employers to pay workers for all hours worked, as well as overtime pay for any time worked in excess of 40 hours per week. The rate of overtime pay must be at least 1.5 times the person's regular hourly wages. In some cases, disputes may arise regarding whether certain activities are considered to be compensable work. For example, an employer generally may not require an employee to be present at an office or job site for a certain amount of time prior to actually beginning work unless the employee is paid for this waiting time. Similarly, if an employee continues performing work after the end of their shift in order to finish a task, this is considered working time, and the employee must be compensated for this work.
...