The Elliot Legal Group, P.A. Offices | Fort Lauderdale and Miami
3101 N. Federal Hwy., Suite 609,
Oakland Park, Florida 33306
Our Lawyers are Licensed and Providing Representation in the Following Locations:
Florida, Washington D.C., England, and Wales
Fort Lauderdale
754-332-2101
Miami
305-399-3832
Contact Our Firm
NOTE: Fields with a
*
indicate a required field.
How would you prefer to be contacted?
E-Mail
Phone
No Preference
Briefly describe your legal issue.
*
The use of the Internet or this form for communication with the firm or any individual member of the firm does not establish an attorney-client relationship. Confidential or time-sensitive information should not be sent through this form.
I have read and understand the Disclaimer and Privacy Policy.

Ft. Lauderdale Foreclosure Lawyer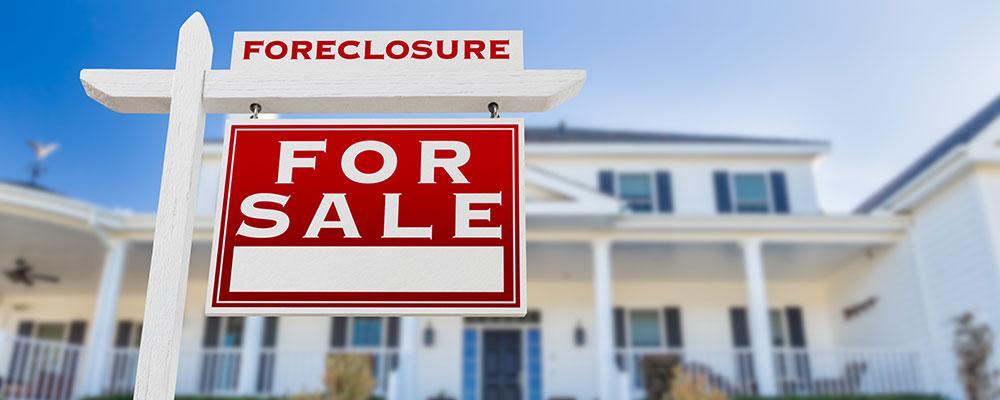 Real Estate Attorney for Foreclosure of Residential or Commercial Property in Broward County
For any homeowner, as well as owners of commercial property, the prospect of losing one's property because of missed loan payments or other financial problems can be one of the most challenging issues to face. If a lender is threatening to foreclose on your property, or if foreclosure proceedings have already been initiated, you will need to act quickly to address these issues and attempt to avoid foreclosure. By working with a qualified and experienced real estate attorney, you can determine the best and most financially beneficial way out of this situation.
At The Elliot Legal Group, P.A., we provide skilled representation in a wide variety of residential and commercial real estate matters. Our principal, Attorney Gavin Elliot, has nearly 20 years of experience, and he can help you understand the steps you can take to maintain ownership of your property or address other legal concerns related to real estate transactions or litigation.
Foreclosure Defense
In many cases, it is best to work with an attorney well before the foreclosure process begins. If you are experiencing financial difficulties that may cause you to be unable to make mortgage payments, if you have become delinquent on your payments, or if a lender has begun foreclosure proceedings, we can help you understand the steps you can take to save your home or other property. These include:
Bankruptcy - When you file for bankruptcy, an automatic stay will go into effect, halting foreclosure of your property. If you proceed with a Chapter 7 bankruptcy, you may be able to claim a homestead exemption to avoid the liquidation of your home, and discharging your other debts may allow you to continue making mortgage payments. In a Chapter 13 bankruptcy, your missed mortgage payments may be paid off along with other debts as part of a three to five-year repayment plan, and you may also be able to strip off any second mortgages or other liens against your property.
Forbearance - We can work with you and your lender to reach a temporary arrangement in which your mortgage payments will be reduced or even suspended altogether. At the end of this period, you may be required to pay a lump sum, or a repayment plan may allow you to make up the payments you have missed and bring your mortgage current.
Loan modification - We can negotiate with a lender on your behalf to modify the terms of your mortgage, allowing you to make ongoing payments and keep your property. A mortgage modification may involve adjusting the interest rate or extending the term of the loan, resulting in lower payments that you will be able to afford. A lender may also agree to add missed payments to the balance of the loan.
Refinancing - If you own enough equity in the property, you may be able to receive a new mortgage that will allow you to pay off the balance of the original mortgage along with any late fees or other costs.
If you are unable to reach an agreement with your lender or use other methods to save your property from foreclosure, we can help you understand the most financially beneficial way to turn over your property. These may include offering the lender a deed-in-lieu of foreclosure or completing a short sale of the property.
Buying Property After Foreclosure
After a lender has foreclosed on a home or other property, it may be sold through a foreclosure auction or other means. This often allows buyers to purchase property at a much lower price than usual. However, before buying a foreclosure property, it is essential to identify any legal or financial issues that could arise. We can work with you to perform a title search on the property, identifying issues such as liens, debts, or taxes owed, as well as any zoning or land use issues. We will help you complete the purchase of the property and ensure that you fully understand your rights and legal options throughout the transaction.
Contact Our Dania Beach Real Estate Lawyer
If you are facing the foreclosure of your property, The Elliot Legal Group, P.A. can help you understand your options, and we will work with you to address your financial concerns and reach a positive outcome to this difficult situation. To learn more about how we can help, contact us today by calling 754-332-2101. We provide representation in real estate cases in Broward County and surrounding areas, including Fort Lauderdale, Dania Beach, Oakland Park, Sunrise, Pompano Beach, Miami, Hollywood, Miami Beach, Surfside, Plantation, and Wilton Manors.