The Elliot Legal Group, P.A. Offices | Fort Lauderdale and Miami
3101 N. Federal Hwy., Suite 609,
Oakland Park, Florida 33306
Our Lawyers are Licensed and Providing Representation in the Following Locations:
Florida, Washington D.C., England, and Wales
Fort Lauderdale
754-332-2101
Miami
305-399-3832
Contact Our Firm
NOTE: Fields with a
*
indicate a required field.
How would you prefer to be contacted?
E-Mail
Phone
No Preference
Briefly describe your legal issue.
*
The use of the Internet or this form for communication with the firm or any individual member of the firm does not establish an attorney-client relationship. Confidential or time-sensitive information should not be sent through this form.
I have read and understand the Disclaimer and Privacy Policy.

Contract Review and Drafting
Fort Lauderdale Business Contracts Attorney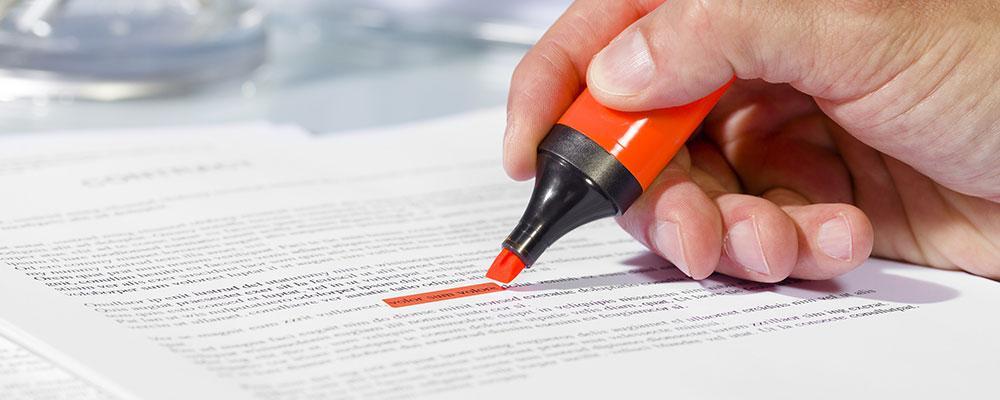 Lawyer for Contract Drafting and Review in Pompano Beach, Hollywood and Surfside
When operating a business, the contracts you make with other businesses, organizations, and individuals can play a critical role in your ability to operate successfully. Before signing contractual agreements, you will need to make sure your rights and interests are protected, and you should be sure that a contract's terms will be legally enforceable. When negotiating and drafting contracts, it is crucial to work with a skilled business law attorney who can ensure that these legal agreements will meet your needs.
The Elliot Legal Group, P.A. works with businesses of all sizes to address legal matters and create winning business strategies. Our principal, Attorney Gavin Elliot, has nearly 20 years of legal experience. In addition to representing business owners in Florida and the United States, he is a licensed solicitor in England and Wales, allowing him to provide services to international businesses and ex-pats. With his knowledge of contract law, he can help you identify any legal concerns, negotiate favorable contract terms, and ensure that your business is protected against financial harm.
Drafting and Reviewing Business Contracts
A contract should clearly explain the rights and obligations of all parties, and it will typically include details about the actions that will be taken if one party does not meet their contractual obligations. To be enforceable, a contract must include consideration, or an exchange of something of value. For instance, a contract may state that one party will make a monetary payment to the other after certain services have been performed.
The Elliot Legal Group, P.A. can help draft contracts that will meet your needs, and we can review your existing contracts to identify any legal issues that could arise and help determine whether a contract will need to be updated or renegotiated. We can assist with multiple different types of contracts, including:
Partnership, shareholder, or joint venture agreements

-

Startup companies

and other businesses may use these agreements when establishing a formal structure to ensure that the rights and responsibilities of owners and partners are clearly defined. These contracts may also determine how disputes between partners or shareholders will be resolved and the procedures that will be followed if a partner leaves the company.

Business to business (B2B) contracts - Agreements with vendors, suppliers, or contractors should define the scope of services provided, the methods of payment, and other terms related to the relationship between the parties while the contract is in effect.
Licensing agreements - Software or technology licenses or other agreements related to the use of intellectual property should clearly define the licensee's rights, including exclusivity or geographical restrictions, and they should include information about payments and royalty rates, as well as a licensor's right's regarding quality control.
Franchising agreements - When one company offers franchising opportunities to another, a franchise agreement should clearly state how a franchisee can use the franchisor's intellectual property, the training or other services that will be provided by the franchisor to the franchisee, and the requirements the franchisee must meet, including meeting quotas and making up-front and ongoing payments to the franchisor.
Employment contracts - Contractual agreements with employees and independent contractors should thoroughly outline the terms of employment while specifying the compensation that the employee will receive, including wages and benefits.
Non-compete and non-disclosure agreements - Different types of contracts may include clauses that prevent the parties from engaging in direct competition with each other or disclosing trade secrets or additional information that could cause financial harm to a business.
Commercial lease agreements - When leasing property where business operations will be conducted, business owners will need to understand their rights and requirements, including what types of improvements may be made to the property, who will be responsible for paying utilities and other expenses, and whether they will have any exclusivity rights that protect against competition from similar businesses in the same geographical area.
Contact Our Broward County Contract Law Attorneys
With the right attorney on your side, you can draft and negotiate contracts that will meet the ongoing needs of your business. At The Elliot Legal Group, P.A., we can work with you to create contractual agreements that will protect your rights, and we can review your current contracts to identify and address any concerns. We can also provide representation in breach of contract litigation. Contact our office today at 754-332-2101. We work with businesses in Broward County and surrounding areas, including Oakland Park, Pompano Beach, Fort Lauderdale, Hollywood, Dania Beach, Plantation, Surfside, Wilton Manors, Sunrise, Miami, and Miami Beach.