The Elliot Legal Group, P.A. Offices | Fort Lauderdale and Miami
3101 N. Federal Hwy., Suite 609,
Oakland Park, Florida 33306
Our Lawyers are Licensed and Providing Representation in the Following Locations:
Florida, Washington D.C., England, and Wales
Fort Lauderdale
754-332-2101
Miami
305-399-3832
Contact Our Firm
NOTE: Fields with a
*
indicate a required field.
How would you prefer to be contacted?
E-Mail
Phone
No Preference
Briefly describe your legal issue.
*
The use of the Internet or this form for communication with the firm or any individual member of the firm does not establish an attorney-client relationship. Confidential or time-sensitive information should not be sent through this form.
I have read and understand the Disclaimer and Privacy Policy.

Partnership and Shareholder Disputes
Fort Lauderdale Partnership and Shareholder Dispute Attorney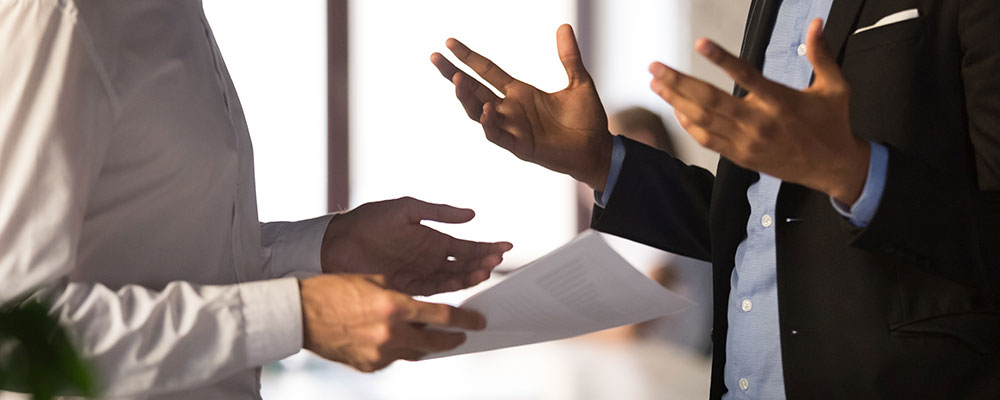 Lawyer for Business Dispute Resolution and Litigation in Broward County
As a partner in a closely-held business or a shareholder in a large, publicly-traded corporation, you have certain rights and responsibilities, as do each of the other partners and shareholders. However, when a number of different parties have ownership interests in a business, there is always the potential for conflict and disagreement. In some cases, partnership and shareholder disputes escalate to the point where it may be in your best interest to take legal action.
At The Elliot Legal Group, P.A., we have 20 years of legal experience, and we have a thorough understanding of the disputes that affect both domestic and international partnerships and corporations. If you are involved in a dispute with another partner or shareholder, we can help you understand your options for resolving it. If necessary, we will represent you in litigation to help you protect your interests and pursue a fair outcome.
Reasons for Partnership and Shareholder Disputes
Business partners and shareholders may find themselves dealing with many different types of disagreements, both large and small. Some disagreements can be resolved internally, while others are more difficult to address. Some of the issues that can lead to serious disputes between partners and shareholders include:
Unclear roles and responsibilities - This problem is prevalent among small, closely-held partnerships that lack a formal partnership agreement. When roles and responsibilities are not clearly defined, there may be confusion and resentment between partners.
Disagreements over ownership share, profit, and liability - These issues also tend to arise from unclear or lacking partnership agreements, though they can have more direct financial consequences.
Disagreements over major business decisions - Partners and shareholders typically have a say in the direction that a business will pursue, with their voting power soften tied to their ownership share. When there is staunch disagreement between partners or shareholders with similar authority, business operations may become deadlocked.
Breaches of fiduciary duty - Partners and shareholders are obligated to act in good faith and in the best interests of the business. Acting in one's own personal interest, entering into a relationship with a competitor that could cause a conflict of interest, or acting irresponsibly with business assets or intellectual property could be a breach of duty that justifies legal action.
Breach of partnership or shareholder agreement - When a partnership or corporation is governed by a clear agreement, a violation of that agreement could be grounds for civil action between the affected parties.
Minority Shareholder Interests – Just because you possess less than fifty percent of the voting interest in a business does not mean that you do not have a voice. Majority shareholders do owe fiduciary duties to the minority interest to not use their control of the corporation to put the minority at a disadvantage. When majority shareholders or directors breach their fiduciary duties, minority shareholders may bring an enforcement action to protect and enforce their rights. This is often brought as a derivative suit, meaning that the minority shareholders are bringing the lawsuit in the name of the company to make majority shareholders and directors honor their obligations to the business.
Dispute Resolution Methods
There are several possible options for resolving a partnership or shareholder dispute, and while it is often a good idea to consult with an attorney regardless of the method you pursue, you may be able to avoid litigation by approaching the issue in other ways. One option is to review the terms of your existing partnership or shareholder agreement to confirm what it has to say about the issues at hand. If there is room for interpretation, you may be able to negotiate a resolution with your partners without involving a third party.
Your agreement may specify that any disputes should be resolved through a method like mediation or arbitration. In mediation, a neutral third party will facilitate discussions between partners or shareholders to help them work toward a mutual settlement. In arbitration, a third party will issue a decision after hearing from each party in a private setting. Using one of these methods, the partners may be able to reach a resolution regarding more clearly defined roles, or an agreement to buy out a partner's ownership share or sell the business to an outside buyer.
When mediation or arbitration is not possible and there is evidence that a partner or shareholder is in breach of a legal duty, it may be necessary to resort to litigation. We can help you prepare for court and build a strong case for the outcome that you feel is in the best interests of your business.
Contact a Miami Partner Dispute Resolution Attorney
We can help you ensure that your interests are protected throughout your efforts to resolve a dispute with your business partners or fellow shareholders. Contact us today at 754-332-2101 to learn more about the legal services we provide to business owners. We serve clients in Fort Lauderdale, Miami, and throughout Broward County and the surrounding areas, including Pompano Beach, Dania Beach, Hollywood, Wilton Manors, Sunrise, and Oakland Park.