The Elliot Legal Group, P.A. Offices | Fort Lauderdale and Miami
3101 N. Federal Hwy., Suite 609,
Oakland Park, Florida 33306
*Licensed in England and Wales, Florida and Washington D.C.
Fort Lauderdale
754-332-2101
Miami
305-399-3832
Contact Our Firm
NOTE: Fields with a
*
indicate a required field.
How would you prefer to be contacted?
E-Mail
Phone
No Preference
Briefly describe your legal issue.
*
The use of the Internet or this form for communication with the firm or any individual member of the firm does not establish an attorney-client relationship. Confidential or time-sensitive information should not be sent through this form.
I have read and understand the Disclaimer and Privacy Policy.

What Is Breach of Fiduciary Duty in Partner or Shareholder Disputes?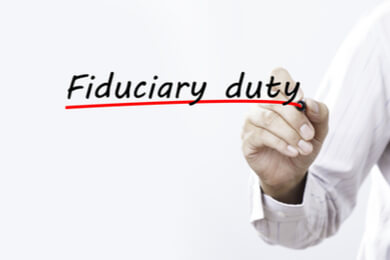 There are multiple different types of disputes that may be addressed through business litigation. When disputes arise between business partners or the shareholders of a corporation, these cases will often involve claims that a party has committed a breach of fiduciary duty. Those who are involved in these types of disputes will need to understand their rights and obligations. By working with a skilled business law attorney, a business partner or shareholder can make sure they are taking the correct steps to resolve these issues effectively.
Understanding Breach of Fiduciary Duty
Certain parties have an obligation to act in a way that will benefit someone else. This is known as fiduciary duty, and the party who has this duty is known as a fiduciary, while the party to whom the duty is owed is known as a principal or beneficiary. Business partners have a fiduciary duty toward other partners, and a corporation's majority shareholder has a fiduciary duty toward the other shareholders.
A fiduciary may be accused of committing a breach of fiduciary duty if they acted in a way that benefited their own interests or the interests of a third party instead of benefiting the company. These cases may involve the claims that a fiduciary has failed to uphold one or more of the following types of obligations:
Duty of care - When making business decisions, a fiduciary must consider all available information and assess the information critically to ensure that they are acting in the best interests of the company. A person may be accused of breaching this duty if they did not solicit advice from informed sources or failed to properly consider input from employees.

Duty of loyalty - A fiduciary must put the interests of the business ahead of their own interests. A person may be accused of breaching this duty if they had a conflict of interest when making business deals or took actions on behalf of the business with the intent of furthering their own personal benefit.

Duty of good faith - While managing a business, a fiduciary is required to advance the interests of the company while acting within the bounds of the law. A person may be accused of breaching this duty if they did not manage business operations prudently and honestly.

Duty of confidentiality - A business's partners, shareholders, and directors are required to ensure that sensitive information related to the company is kept confidential. A person may be accused of breaching this duty if they disclosed the business's proprietary information for their own personal gain.

Duty of disclosure - Partners and shareholders are required to fully disclose all relevant information to other partners or shareholders, including information about the business's assets and debts, contracts, business operations, investment and expansion opportunities, and potential risks. A person may be accused of breaching this duty if they did not inform others about issues that affected shareholders or the business as a whole.
Contact Our Fort Lauderdale Business Litigation Attorneys
Elliot Legal Group can provide legal representation for those who have been accused of committing a breach of fiduciary duty or those who believe that a business's partners or shareholders have failed to meet their obligations. To get legal help with these types of disputes, contact our Hollywood, FL business dispute lawyers at 754-332-2101.
Sources:
https://www.law.cornell.edu/wex/fiduciary_duty
https://www.investopedia.com/ask/answers/042915/what-are-some-examples-fiduciary-duty.asp