The Elliot Legal Group, P.A. Offices | Fort Lauderdale and Miami
3101 N. Federal Hwy., Suite 609,
Oakland Park, Florida 33306
Our Lawyers are Licensed and Providing Representation in the Following Locations:
Florida, Washington D.C., England, and Wales
Fort Lauderdale
754-332-2101
Miami
305-399-3832
Contact Our Firm
NOTE: Fields with a
*
indicate a required field.
How would you prefer to be contacted?
E-Mail
Phone
No Preference
Briefly describe your legal issue.
*
The use of the Internet or this form for communication with the firm or any individual member of the firm does not establish an attorney-client relationship. Confidential or time-sensitive information should not be sent through this form.
I have read and understand the Disclaimer and Privacy Policy.

Are Non-Solicitation Agreements Enforceable in the 21st Century?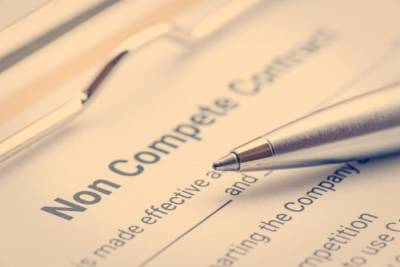 There are multiple types of contractual agreements that businesses may use to protect themselves. In addition to non-compete and non-disclosure agreements that may restrict when and where a former employee can work after leaving a company and prevent them from sharing inside information, non-solicitation agreements may also be used. This type of agreement may prevent a person from contacting employees who work for their former employer and attempting to hire them, or it may restrict a salesperson's ability to contact former customers and offer goods or services in competition with their former employer.
These types of agreements may seem difficult to enforce in our modern, always-connected world. People have many ways of communicating with each other, including on social media, through email, and a variety of other channels. Determining whether a person's actions violated a non-solicitation agreement can sometimes be difficult. Both employers and employees may be unsure about whether these agreements are enforceable in different situations.
What Types of Restrictions Are Reasonable in Non-Solicitation Agreements?
Different states have different laws regarding non-solicitation agreements and other similar "restrictive covenants." For example, California courts have ruled that non-solicitation agreements are unenforceable. However, Florida law does allow for these types of agreements, as long as they are necessary to protect a company's legitimate business interests. Restrictions placed on a current or former employee must be reasonable, and they must only last for a limited time. In cases involving employees or independent contractors, restrictions that last for less than six months are presumed to be reasonable, while restrictions that last for more than two years are considered unreasonable.
When determining whether a person's actions violated a non-solicitation agreement, courts may consider a person's intentions when they engaged in certain activities. For example, if a person updated their profile on LinkedIn to show that they were working for a new employer, their former employer may believe that this is a violation of a non-solicitation agreement, since the person's contacts may then find information about job postings at the new employer. However, since the person was simply updating information rather than specifically targeting former co-workers, it is likely that this would not be considered a violation.
On the other hand, if a person left an employer and started their own company, posts promoting their new business on Facebook may violate the terms of a non-solicitation agreement. If the person mentioned that they were looking to hire people with experience in their industry, or if they stated that they were offering services similar to what they provided at their former employer, they may be sending these messages to people they had connected with during their time working for their former employer. By intentionally taking actions that could cause harm to their former employer, they may be in violation of a non-solicitation agreement.
Contact Our Ft. Lauderdale Non-Solicitation Agreement Lawyer
Addressing issues related to non-solicitation agreements or other restrictive covenants can often be a complicated matter. At The Elliot Legal Group, P.A., we provide representation to both employers and employees in litigation related to these issues. We can help you protect your rights and resolve disputes effectively. Contact our Hollywood, FL business litigation attorney at 754-332-2101 to learn how we can help with your case.
Sources:
https://www.flsenate.gov/Laws/Statutes/2018/0542.335
https://www.corporatewellnessmagazine.com/article/nonsolicitation-agreements-employment-interactions
https://www.thebalancesmb.com/non-solicitation-agreements-in-business-contracts-398359