The Elliot Legal Group, P.A. Offices | Fort Lauderdale and Miami
3101 N. Federal Hwy., Suite 609,
Oakland Park, Florida 33306
Our Lawyers are Licensed and Providing Representation in the Following Locations:
Florida, Washington D.C., England, and Wales
Fort Lauderdale
754-332-2101
Miami
305-399-3832
Contact Our Firm
NOTE: Fields with a
*
indicate a required field.
How would you prefer to be contacted?
E-Mail
Phone
No Preference
Briefly describe your legal issue.
*
The use of the Internet or this form for communication with the firm or any individual member of the firm does not establish an attorney-client relationship. Confidential or time-sensitive information should not be sent through this form.
I have read and understand the Disclaimer and Privacy Policy.

Employment Handbooks, Contracts, and Negotiations
Fort Lauderdale Employment Contracts Attorney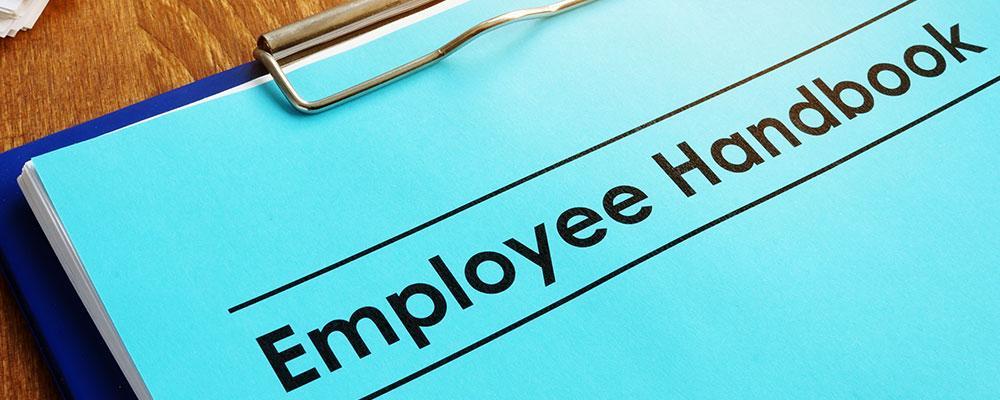 Business Lawyer for Employee Handbooks and Employment Negotiations in Pompano Beach and Hollywood, FL
Business owners must address a wide variety of legal, financial, and organizational issues while operating their companies. Some of the critical relationships that business owners form are those with their employees. To ensure that their financial interests are protected while also addressing the rights of employees, employers will need to create employment contracts that will be legally enforceable and employee handbooks that clearly define company policies. A skilled business law attorney can ensure that these documents meet all legal requirements and provide the protection that business owners need.
The Elliot Legal Group, P.A. provides legal help to many different types of domestic and international businesses. Over his nearly 20 years of experience, Attorney Gavin Elliot has worked with companies of all sizes, from small, family-owned businesses to large, Fortune 500 companies. In addition to representing business owners in Ft. Lauderdale, Miami, and throughout Florida, he is a licensed solicitor in England and Wales, and he can represent international businesses and ex-pats. With his understanding of the employment-related issues that your company will need to address, he can ensure that your contracts will meet your needs while protecting your employees' rights.
What Should Be Included in an Employment Contract?
Employers and employees may negotiate agreements on a variety of issues, and these terms will need to be properly set down in a contract to be legally enforceable. An employment contract may address issues such as:
Term and termination of employment

- In addition to specifying the date the employee will begin working, a contract may also state an end date for a temporary period of employment. It may also describe the circumstances in which either party may terminate employment, such as a requirement to provide notification or a description of the conditions the employee will need to meet to remain employed.

Wages and benefits - All forms of compensation should be clearly defined, and a contract should specify whether an employee will be paid an hourly wage or a salary and whether they will receive bonuses, commissions, or other forms of compensation. The contract may also describe medical and dental benefits, retirement plans, or other benefits the employee will receive.
Vacations and leave - A contract should state the amount of vacation time and paid sick time an employee will be entitled to each year, as well as any other paid holidays or days when the business will be closed. It should also include provisions for unpaid leave that will be provided when necessary, such as maternity leave or other forms of family medical leave.
Non-compete and non-disclosure clauses - An employer may need to protect trade secrets and ensure that a former employee does not cause financial harm to the business. These clauses can restrict an employee from directly competing with an employer or sharing proprietary information with others. However, to be enforceable, these agreements must not place unreasonable restrictions on an employee's ability to work in their chosen profession.
Work created for hire - An employment contract may specify whether creative works, inventions, or proprietary business processes created during an employee's work will be considered the property of their employer.
Dispute resolution - If any disputes arise between an employer and employee, an employment contract may state the procedures that will be followed, such as requiring the parties to participate in mediation or arbitration.
Creating Employee Handbooks
Clearly-defined company policies can protect the rights of both an employer and their employees while ensuring that all employees are treated fairly and consistently. An employee handbook can ensure that all parties have an understanding of these policies, including:
Equal opportunity

- Employers can follow the requirements of federal and state employment laws by providing that all employees and are treated equally, that they are free from discrimination in the workplace, and that reasonable accommodations are made to meet employees' needs.

Workplace safety - Company policies can specify the safety procedures that will be followed while employees are taking part in potentially dangerous activities, and they can also promote employee safety by addressing issues such as possession of weapons in the workplace.
Dress codes and code of conduct - A handbook can ensure that employees understand the expectations for how they will dress while working and how they will interact with customers and fellow employees.
Contact a Broward County Business Law Attorney for Employment Contracts
At The Elliot Legal Group, P.A., we can work with you to negotiate and draft employment contracts that will meet your needs, and we can assist in creating employee handbooks to ensure that your business can continue operating smoothly and successfully. To learn more about how we can assist with matters related to employment contracts and agreements, contact our office at 754-332-2101. We offer legal help to businesses throughout Broward County and the surrounding areas, including Oakland Park, Plantation, Ft. Lauderdale, Pompano Beach, Plantation, Miami, Hollywood, Miami Beach, Sunrise, Dania Beach, Wilton Manors, and Surfside.