The Elliot Legal Group, P.A. Offices | Fort Lauderdale and Miami
3101 N. Federal Hwy., Suite 609,
Oakland Park, Florida 33306
*Licensed in England and Wales, Florida and Washington D.C.
Fort Lauderdale
754-332-2101
Miami
305-399-3832
Contact Our Firm
NOTE: Fields with a
*
indicate a required field.
How would you prefer to be contacted?
E-Mail
Phone
No Preference
Briefly describe your legal issue.
*
The use of the Internet or this form for communication with the firm or any individual member of the firm does not establish an attorney-client relationship. Confidential or time-sensitive information should not be sent through this form.
I have read and understand the Disclaimer and Privacy Policy.

Looking to Grow Your Florida Business? Consider Collaborating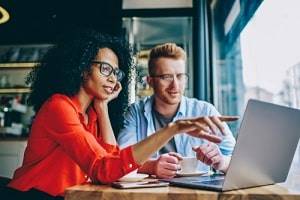 As a business owner, you are undoubtedly protective of the company that you have built and maintain a certain level of privacy when it comes to your business. Every business is bound to have secrets that only the owner, management, and your business lawyer are privy to. While the inner workings of your company should remain confidential to a certain extent, it is important to avoid being completely insular. Building your network and collaborating with other business owners is a simple way to grow your business and make it more successful. In fact, there are a number of benefits that business collaboration has to offer.
New Inspiration
The best way to discover new ideas is by seeing how other successful businesses are doing things. Ideas can quickly come to a standstill in a workplace that never looks outside of its current way of doing business. While maintaining a routine is important in any workplace, never straying from this routine can make you miss out on new opportunities, techniques, or tools that can help you be more efficient both in time and money. Seeing how other businesses use certain techniques can also act as a "test drive" before you take on this new strategy.
Increasing Your Network
Successful businessmen and women have one thing in common: a constant drive to meet new people and make new connections. You never know when these connections can lead you to your next great idea, partnership, or opportunity. Forming alliances with others can assist you with growing your business in terms of ideas, employees, sales, and more. You should take advantage of all networking opportunities that come your way because that individual may be able to help you now or sometime in the future.
Saving You Money
If you and another business owner are collaborating, it typically means splitting everything in half, including intellectual contributions, hands-on work, and expenses. You should always create an agreement before truly collaborating that outlines terms such as how development and marketing expenses will be handled. This allows you to cut your expenses in half while getting twice as many ideas. Creating this collaborative agreement is also important because it ensures that all parties involved are equally invested in your work's success.
Someone to Turn To
When you have difficulties with your business or are unsure how to handle things, what do you do first? Likely, you turn to a business partner or coworker for help. It may be better to have an outside perspective weigh in. Not everything can be accomplished on your own, and a new point of view can really open up the possibilities to places that you would not have originally considered.
Contact a Broward County Business Attorney
Are you interested in collaboration but concerned about your business' privacy? General counsel services might be your best option when it comes to addressing legal concerns. Turning to another business owner may be beneficial when it comes to looking for new ideas, but with legal battles, it is best to keep things between you and your legal representative. At Elliot Legal Group, we offer general counsel services that allow small to midsize businesses to create a trusting relationship with an attorney while avoiding the astronomical costs that can come with keeping a lawyer on staff. Call our skilled Fort Lauderdale business lawyer today at 754-332-2101 to learn more about our general counsel services.
Source: https://www.thebalancesmb.com/collaboration-grows-your-business-2951718