The Elliot Legal Group, P.A. Offices | Fort Lauderdale and Miami
3101 N. Federal Hwy., Suite 609,
Oakland Park, Florida 33306
Our Lawyers are Licensed and Providing Representation in the Following Locations:
Florida, Washington D.C., England, and Wales
Fort Lauderdale
754-332-2101
Miami
305-399-3832
Contact Our Firm
NOTE: Fields with a
*
indicate a required field.
How would you prefer to be contacted?
E-Mail
Phone
No Preference
Briefly describe your legal issue.
*
The use of the Internet or this form for communication with the firm or any individual member of the firm does not establish an attorney-client relationship. Confidential or time-sensitive information should not be sent through this form.
I have read and understand the Disclaimer and Privacy Policy.

How Can Small Companies Protect Themselves from Fraud?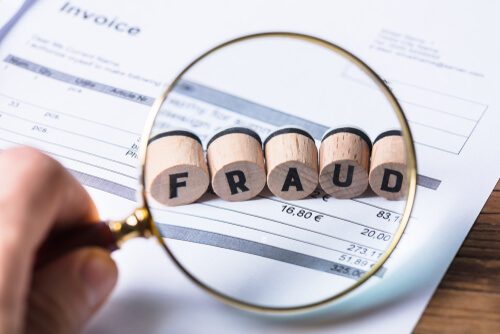 One of the most common causes of small businesses failing is fraud. While this fraud can come from outside sources, the most significant threat comes directly from the inside, committed by employees. It is critical for small business owners to take the steps to ensure that they protect their companies and develop strategies to fight fraud. The following is a brief overview of some of these steps. For more details about effective strategies, contact a Florida business lawyer.
Due Diligence in the Hiring Process
One of the most important steps your business can take in preventing fraud is to make sure the people working for you are of good moral character. It is strongly recommended that you conduct background checks before hiring employees.
While background checks are essential, it is also important to get to know the people who work for you once you hire them. The more you know an employee, the more you can determine what type of character they have that could raise red flags regarding their trustworthiness.
You also want to ensure that all employees are trained in the potential types of fraud that can occur in the company and how to recognize suspicious activity that could indicate problems. Some of the topics employees should be trained in include invoice manipulation and social engineering ( i.e., phishing, baiting, tailgating, dumpster diving, scareware, etc.)
Whistleblower Process
If an employee does discover potentially fraudulent activity, companies need to have a safe and confidential process for that employee to report the information without fear of any retaliation. The ability to report anonymously can help foster a safe environment for the employees and the ability for the business owner to deal with fraudulent activities that might have otherwise gone unnoticed, which could ultimately cause significant financial damage to the company.
Due Diligence with Customers and Vendors
Since fraudulent activities can also come from outside sources, it is also important to do due diligence regarding the customers and vendors your company interacts with. Before entering into any kind of business agreement, it is critical to verify the legitimacy of the company or organization you are dealing with. This includes obtaining references, conducting background checks, and making sure their financial standing is what they are claiming it is. Watch out for any irregularities with customer transactions as well.
Contact a Fort Lauderdale, FL Business Lawyer
If you would like to learn more about the steps you can take to protect your company from potential fraud, call The Elliot Legal Group, P.A. at 754-332-2101 to schedule a private consultation with one of our dedicated Broward County business attorneys.