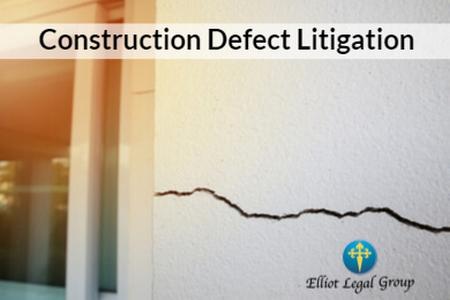 There is a multitude of legal issues that commercial real estate developers will need to address, including financing, permits, and zoning laws. Construction is a major aspect of a commercial real estate development project, and in some cases, developers may encounter construction defects that affect the value of a property and the ability to use it as intended. In these cases, a developer may need to pursue litigation against a construction company, contractor, parts manufacturer, or other parties who were responsible for defects.
Reasons for Construction Defect Litigation
Construction defects may involve multiple issues. Defects may be patent, meaning that they are easily observable or can be uncovered through a routine inspection, or they may be latent, meaning that they are not immediately evident. In general, construction defect litigation may address the following types of defects:
Design defects - A development project will involve multiple types of plans and specifications, and defects may arise because of errors committed by architects or engineers during the planning process. These errors may occur due to failure to consider important factors such as soil quality, or mistakes may be made when creating blueprints or other plans.

...