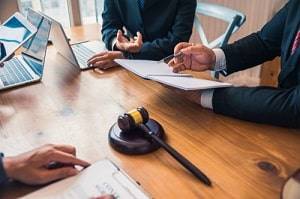 Most business owners may hold off on hiring a business attorney until they have a legal problem arise. This is especially true for small business owners. When starting your business, it can be easy to get caught up in all of the decisions that need to be made. As your business grows, the busyness of your daily workday can keep you from taking the time to find an attorney, and before you know it, you have a legal problem arise with no one at your disposal to help you navigate the legal process. Whether you are in the early stages of starting a business or have yet to hire general counsel, there is no time like the present to get your business on solid footing by finding the right attorney for you.
1. Understand Why You Need an Attorney
Understanding why you need a business attorney, either now or in the future, is an important first step in selecting the right lawyer. Startups and small businesses may need a business attorney for a number of reasons including choosing a business entity, raising money through venture capital and selling equity to investors, drafting founder agreements, reviewing contracts, and handling employment issues. These issues can pop up at any time so it is important to have an attorney on hand before the problems arise.
...