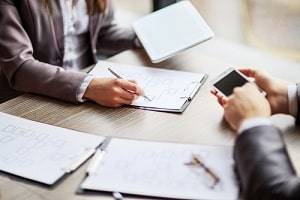 Starting a business is an exciting endeavor. You have likely spent years considering a business idea in your head and are finally in the process of getting things off the ground. Having a good business idea is only the first step in creating a successful company. While this may be the foundation of your work, there are other things that are required during these initial stages. One of the most important aspects of building a business is choosing the right legal structure, also known as a business entity. This single decision impacts how your business will be run moving forward. But how do you know the difference between your options and determine which is the right one for you?
Choosing a Business Entity
There are four types of business entities that one can choose from: sole proprietorship, partnership, corporation, and limited liability company (LLC). It is best to consult with a business attorney to fully understand the differences between these options, but be sure to keep the following considerations in mind when choosing one business entity over another.
...