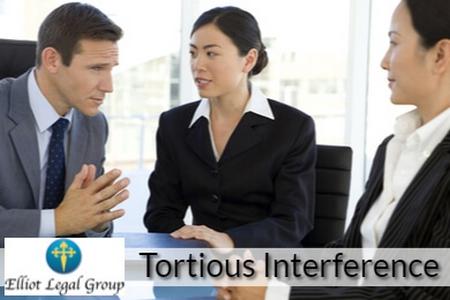 There are multiple reasons why a company may pursue business litigation against another company or person. In many cases, litigation will seek to address losses or other damages caused to a business by another party's actions. Tortious interference is one issue that may arise during business litigation, and it addresses cases where another party interfered with a business's relationships and caused the business to suffer losses. An attorney with an understanding of business law can ensure that a company will be able to address this issue properly when pursuing litigation or resolving business disputes.
What Is Tortious Interference?
Businesses may engage in a variety of activities as they work to build relationships with customers, engage in contractual agreements, and build positive reputation and goodwill in the marketplace. While some activities may be considered standard forms of competition, others may be seen as intentional attempts to cause harm to someone else.
A business may pursue litigation against another party based on tortious interference if that party has wrongfully interfered with the business's contractual relationships, leading to a breach of contract. Tortious interference may also involve interference with other types of advantageous business relationships in a way that causes harm to a business.
...