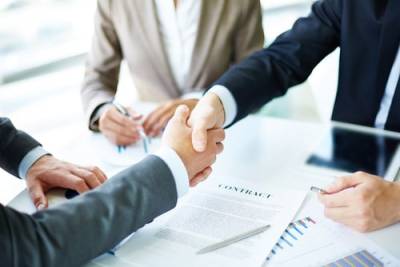 Owning and operating a business will involve a variety of agreements with other parties. When these agreements take the form of contracts, they will be legally binding, and both parties will be required to meet certain obligations or face consequences. By understanding what makes a contract a legal agreement and the elements that should be included in a contract, business owners can make sure they understand their obligations and have the protections they need.
Legal Elements of a Contract
For a contract to be valid and legally binding, it must function as an agreement in which one party makes an offer, and another party accepts that offer. This may be a straightforward offer, such as stating that goods or services will be provided at a certain price, or a contract may involve a more complex offer in which both parties will have obligations. After an offer is made, the other party may agree to the offer, or they may make a counteroffer. The parties may negotiate to finalize the details of each party's obligations.
A contract must also include consideration or something of value that is exchanged between the parties. Consideration will often involve a monetary payment made by one party in exchange for goods or services provided by the other party. However, it may also involve other types of actions, such as the right by one party to use the other party's intellectual property in exchange for performing services.
...