The Elliot Legal Group, P.A. Offices | Fort Lauderdale and Miami
3101 N. Federal Hwy., Suite 609,
Oakland Park, Florida 33306
*Licensed in England and Wales, Florida and Washington D.C.
Fort Lauderdale
754-332-2101
Miami
305-399-3832
Contact Our Firm
NOTE: Fields with a
*
indicate a required field.
How would you prefer to be contacted?
E-Mail
Phone
No Preference
Briefly describe your legal issue.
*
The use of the Internet or this form for communication with the firm or any individual member of the firm does not establish an attorney-client relationship. Confidential or time-sensitive information should not be sent through this form.
I have read and understand the Disclaimer and Privacy Policy.

What Are the Benefits of Buying a Home Rather than Renting in Florida?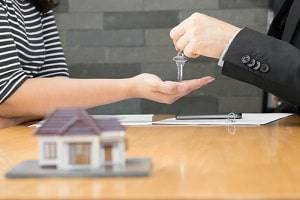 The thought of buying a home may seem like an endeavor that is far in the future. Maybe you are waiting until you have a family, or perhaps you do not think that you are financially stable enough to make such a large purchase. While both of these are valid reasons to hold off on purchasing a home, many are unaware of the benefits that buying a home, rather than renting, has to offer. Aside from having a place to call your own, purchasing a house also provides several tax benefits and the ability to grow equity.
The Continuous Increase in Rent
Rent prices have increased at a fast rate throughout the United States, regardless of the state in which you reside. According to research from the Urban Institute, rent in many markets has grown exponentially compared to median incomes. In other words, your rent will continue to rise while your paycheck will likely remain stagnant. In many areas, monthly mortgage costs are comparable or even cheaper than monthly rent.
Think of the Long-Term
Renting a home and paying your landlord on a monthly basis does not amount to anything as the years go by. For those who purchase a home, you will still be paying on a monthly basis but at the conclusion of your set mortgage, you own the home and property. Whereas if you pay rent for your home, your years of financial contributions do not lead to ownership or value years down the line.
Historically Low Interest Rates
It is a good idea to take advantage of the low interest rates that are available at the moment. The minimal difference that you see in your overall mortgage rate can have a huge impact on your monthly payment. Making the decision to commit to a low 30-year mortgage rate could save you hundreds of dollars every month for years to come. Not only are many rental rates higher than monthly mortgage rates, but you are also excluded from the yearly tax deduction that is granted to homeowners.
Gaining Equity
Over the past decade, home values have risen and they are expected to continue rising in the years to come. According to Redfin, the median home sale price increased 15 percent in the past year, reaching the highest on record at $320,625. This may seem intimidating as you enter the housing market, but for those who make a purchase now, the value of their property will provide significant returns in the long run.
Contact a Broward County Residential Real Estate Lawyer
For anyone considering buying a home, it is always a good idea to turn to a reputable real estate attorney for help. Working with an experienced professional will reassure you that you have received the best option for obtaining a mortgage and have verified that the terms of your contract meet your expectations. Attorney Elliot is dedicated to providing the highest quality legal services to help his clients have a successful future in their new home. If you are considering purchasing a house, contact our skilled Fort Lauderdale, FL real estate attorney at 754-332-2101 for help.
Sources:
https://www.americanfinancing.net/purchase/benefits-of-owning-a-home-vs-renting
https://themortgagereports.com/70539/record-high-prices-record-low-mortgage-rates-during-covid