The Elliot Legal Group, P.A. Offices | Fort Lauderdale and Miami
3101 N. Federal Hwy., Suite 609,
Oakland Park, Florida 33306
*Licensed in England and Wales, Florida and Washington D.C.
Fort Lauderdale
754-332-2101
Miami
305-399-3832
Contact Our Firm
NOTE: Fields with a
*
indicate a required field.
How would you prefer to be contacted?
E-Mail
Phone
No Preference
Briefly describe your legal issue.
*
The use of the Internet or this form for communication with the firm or any individual member of the firm does not establish an attorney-client relationship. Confidential or time-sensitive information should not be sent through this form.
I have read and understand the Disclaimer and Privacy Policy.

Potential Property Title Problems You May Face as a Florida Homebuyer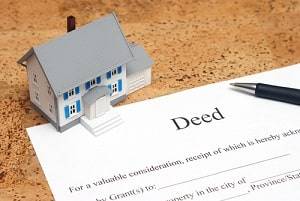 Buying a home is a lifelong goal that many Americans look forward to reaching one day. Whether you are single and interested in settling down, or you are married and on the brink of starting a family, purchasing a home is an exciting, yet expensive endeavor. When looking for a new place to call home, it can be easy to get hooked on the included accommodations and overall look of the house. Finding the right location, proper layout, and design style in one home can take time, but once you do find the right one, you may feel a huge sense of relief. Unfortunately, the bumps that go along with the home purchasing process do not stop at aesthetics. In fact, the paperwork behind the purchase can sometimes lead to more headaches than the real estate search itself.
Property Title Problems
The property title, also known as the deed, is the most important thing that buyers should pay close attention to. The details held within the property title will give you a clear understanding of what you are getting yourself into. In order to avoid facing the following ownership difficulties down the road, it is important to work with an attorney who is well-versed in the following:
Public Record Errors: When changing over the ownership of a home, the deed will be filed as a public record to prove ownership of the property. Any clerical or filing errors during this process could greatly impact the status of your property title and cause financial strain to undo the issues later on.

Unknown Liens: A lien is a legal claim of ownership on the title of a home, and if your new home's previous owners were in significant debt of any kind, they may have had a lien placed on the home. This can be done by utility companies, contractors, tax departments, and more in an effort to obtain the compensation that they are owed.

Easements: An easement is another person's legal right, other than the land owner, to use the land for a specific purpose. This does not necessarily restrict your ability to purchase a home, but it may infringe on your ability to do what you want with your property. Depending on the details, an easement could allow businesses, government agencies, or other parties to access portions of your property for their own use.

Encumbrances: Similar to an easement, an encumbrance gives some of your property rights to another party. An encumbrance provides a third party with a claim to all or part of your property. This may be a result of a lien, previous mortgage, or other non-financial claims.
Contact a Fort Lauderdale, FL Real Estate Title Services Attorney
The seemingly minute details of your future home's property title can lead to unexpected financial implications and ownership difficulties down the road without a professional's keen eye to overlook the documents. The team at Elliot Legal Group has an extensive background in business, bankruptcy, and real estate law to assist you with the details behind your personal and professional contracts, including property purchases and titles. Attorney Elliot is dedicated to providing high-quality legal services and helping his clients reach success. If you are considering purchasing a home in Florida, contact our Broward County real estate lawyer at 754-332-2101 for help with this endeavor.
Sources:
https://www.thanmerrill.com/property-title-issues/
https://www.firstam.com/ownership/10-common-title-problems/