The Elliot Legal Group, P.A. Offices | Fort Lauderdale and Miami
3101 N. Federal Hwy., Suite 609,
Oakland Park, Florida 33306
Our Lawyers are Licensed and Providing Representation in the Following Locations:
Florida, Washington D.C., England, and Wales
Fort Lauderdale
754-332-2101
Miami
305-399-3832
Contact Our Firm
NOTE: Fields with a
*
indicate a required field.
How would you prefer to be contacted?
E-Mail
Phone
No Preference
Briefly describe your legal issue.
*
The use of the Internet or this form for communication with the firm or any individual member of the firm does not establish an attorney-client relationship. Confidential or time-sensitive information should not be sent through this form.
I have read and understand the Disclaimer and Privacy Policy.

Red Flags to Watch for When Signing a Commercial Lease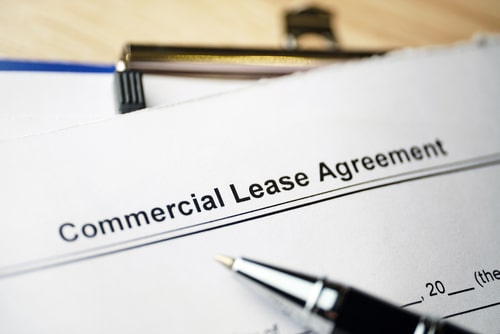 Part of owning a business often involves entering into a commercial lease for the brick-and-mortar location of the company. However, when signing a commercial lease, it is important to pay close attention to the details and be on the lookout for any red flags that could result in legal and/or financial issues down the road. The following are some of those warning signs to watch for. To ensure you are fully protected, it is in every business owner's best interest to consult with a Florida commercial real estate attorney before entering into any legal agreement.
Ambiguous or Vague Language
Be wary of lease agreements that contain ambiguous or vague language. Clarity is essential when it comes to defining the terms, responsibilities, and obligations of both parties involved. If any provisions are unclear, your attorney can insist that the property owner provide written clarification.
Excessive Lease Term
Long lease terms can be restrictive, especially for businesses that require flexibility or anticipate future growth. Signing a lease with an excessively long term may bind you to the space even if circumstances change or your business outgrows the location. Consider negotiating a shorter lease term or including provisions for early termination.
Hidden Costs and Fees
Review the lease agreement carefully for any hidden costs or fees that may not be explicitly mentioned. Watch out for charges like maintenance fees, common area fees, or unexpected increases in rent. Ensure that all expenses are clearly outlined in the lease agreement to avoid financial surprises.
Limited or Restricted Use
It is also important to pay attention to any restrictions on the use of the leased space. Some leases may impose limitations on specific activities or restrict certain types of businesses. Ensure that the permitted use aligns with your intended operations and any potential growth plans.
Lack of Maintenance and Repair Obligations
Determine who is responsible for maintenance and repairs of the property. If the lease places a significant burden on the tenant, it could result in unexpected expenses or disputes down the line. Make sure your lease agreement clearly defines the responsibilities and obligations of both parties.
Inflexible Subleasing Options
If you anticipate the need to sublease or assign your lease in the future, carefully review the subleasing provisions. Some leases may impose strict limitations on subleasing or require landlord approval, which can hinder your flexibility as your business evolves. Ensure that subleasing options are adequately addressed.
Absence of Tenant Rights and Protections
Your attorney will ensure that there are provisions that safeguard your rights as a tenant. A lease that fails to address important tenant protections, such as quiet enjoyment, privacy, or the right to make alterations, may leave you vulnerable to potential landlord abuses. A balanced lease includes appropriate tenant rights.
Unclear Renewal and Rent Increase Terms
Understand the renewal process and any rent increase mechanisms. Ambiguity surrounding lease renewals or unexpected rent hikes can disrupt your business plans and financial stability. Clear renewal terms and reasonable rent increase provisions are vital for maintaining a stable business environment.
Disproportionate Security Deposits
Another issue to watch out for is excessively high-security deposit requirements that are not in line with industry norms or the size of the leased space. Such demands could strain your business's finances unnecessarily. Ensure that the security deposit is reasonable and appropriate for the property in question.
Contact a Fort Lauderdale Business Lawyer
If you are planning on entering into a lease for your business, call The Elliot Legal Group, P.A. at 754-332-2101 to schedule a confidential consultation with one of our skilled Miami, FL commercial real estate attorneys and make sure your company's interests are protected.
Source:
https://www.businessnewsdaily.com/7619-negotiate-commercial-lease.html