The Elliot Legal Group, P.A. Offices | Fort Lauderdale and Miami
3101 N. Federal Hwy., Suite 609,
Oakland Park, Florida 33306
*Licensed in England and Wales, Florida and Washington D.C.
Fort Lauderdale
754-332-2101
Miami
305-399-3832
Contact Our Firm
NOTE: Fields with a
*
indicate a required field.
How would you prefer to be contacted?
E-Mail
Phone
No Preference
Briefly describe your legal issue.
*
The use of the Internet or this form for communication with the firm or any individual member of the firm does not establish an attorney-client relationship. Confidential or time-sensitive information should not be sent through this form.
I have read and understand the Disclaimer and Privacy Policy.

Questions to Ask Yourself Before Buying Your First Florida Home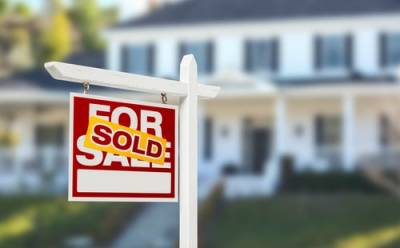 It is no secret that the COVID-19 pandemic left many Americans struggling to make ends meet. Many employees saw pay cuts, a number of workers were furloughed, and some lost their jobs altogether. With economic conditions at an all-time low, many families were battening down the hatches and just trying to get by. Now that the COVID-19 vaccine is circulating the country, with more and more people getting the shot each day, things are beginning to open back up, including Americans' desire to move on to the next chapter of their lives. For some, this involves buying their first home. Being a first-time homebuyer is an exciting experience -- you begin to imagine your life unfolding in a place that you can call your own. While every home buyer may be looking for something a bit different, it is important that the following questions are considered before finalizing your purchase.
How Much Can I Afford? Buying a home is a long-term investment so it is important to budget appropriately for your monthly mortgage payments; after all, they will last for years to come. Begin by looking at your personal finances, such as your income, monthly expenses, and debt payments. Add up your typical monthly expenditures, including food, transportation, utilities, phone bill, insurance premiums, and more. Calculating these costs will help you determine how much you have remaining to dedicate towards your mortgage.
How Much Can I Spend on My Down Payment? The more that you spend on your down payment, the less you will need to borrow and pay back later. If you have a larger down payment, you will have smaller monthly payments. It is important to find the down payment level that you can afford without taking up too much of your savings.
How Much Will I Owe For Property Taxes? If you are interested in living in a certain area or have a desire to own a significant amount of land, you should first determine how much the property taxes will cost with what you are looking for. First-time homebuyers are often shocked when they realize how much additional money they will need to spend on property taxes. These required costs should be included in your monthly budget calculations.
What Do the Closing Costs Include? Aside from your down payment, you will also owe a pretty penny when it comes to closing costs. These will be paid at the close of your real estate transaction and can include your realtor fees, home inspection, title search, appraisal, home warranty, and more. This is another cost on top of the down payment that will need to be paid upfront.
What are the Additional Costs of Owning a Home? Unlike a renter, you will be solely responsible for the upkeep and management of your home. This can often come unexpectedly and can take a hit to your wallet from time to time. Be sure to have a thorough inspection completed before purchasing your home. If the inspector notices immediate improvements that need to be made, you may be able to get the previous owner to fix them before purchasing. Additionally, if your new home is a part of a homeowners association (HOA), you will need to pay a monthly fee to the HOA.
Contact a Broward County Real Estate Attorney
Buying your first home can be an overwhelming process without a professional providing you with a step-by-step guide. At Elliot Legal Group, we help first-time homebuyers enter into the purchasing process with the reassurance that the terms of their agreement are feasible in the long term, taking away the stress from the purchase and allowing them to focus on the exciting aspects of being a homeowner. If you are interested in purchasing a home, contact our Fort Lauderdale real estate lawyer at 754-332-2101 today.
Source:
https://www.fbfs.com/learning-center/buying-a-house-for-the-first-time