The Elliot Legal Group, P.A. Offices | Fort Lauderdale and Miami
3101 N. Federal Hwy., Suite 609,
Oakland Park, Florida 33306
*Licensed in England and Wales, Florida and Washington D.C.
Fort Lauderdale
754-332-2101
Miami
305-399-3832
Contact Our Firm
NOTE: Fields with a
*
indicate a required field.
How would you prefer to be contacted?
E-Mail
Phone
No Preference
Briefly describe your legal issue.
*
The use of the Internet or this form for communication with the firm or any individual member of the firm does not establish an attorney-client relationship. Confidential or time-sensitive information should not be sent through this form.
I have read and understand the Disclaimer and Privacy Policy.

Why Do I Need a Real Estate Attorney When Buying a Home in Florida?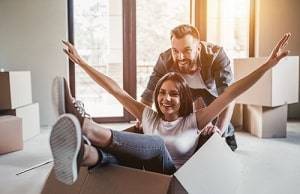 Buying a house is likely one of the most expensive and meaningful purchases that you will make in your lifetime. Whether this is your first home buying experience or your fifth, it is important that you have a legal expert by your side to guide you through the process. Florida law does not require the purchasing or selling parties to hire a real estate attorney, though it is always advisable to do so. Not only can this save you time and money, but a reputable real estate lawyer will confirm that the terms outlined in these complex contracts do indeed match your stated agreement to the seller. If you are considering purchasing a home, our Broward County real estate attorney can guide you through the below steps.
The Purchase and Sale Agreement
One of the first documents in the buying process, the purchase and sale agreement determines the terms of your purchase—and the enclosed details may not be adjusted or avoided later in the process. For this reason, it is important to hire an attorney before signing any legal documents. Florida law requires judges to treat you as if you read every word of a document before you signed it. In other words, if you skipped a few lines and missed key details, the judge will likely still enforce the terms of the agreement.
Title Examination
A real estate title provides the titleholder with partial or sole ownership, depending on its details, to the land as well as any improvements to the property. When purchasing a home, you should be requesting a marketable title, as this is free from reasonable doubt and ensures your ownership through the title. Before purchasing a home and signing over the real estate title, your attorney must study title evidence from the public records in a process known as title examination. This research is done to determine who currently owns the land, if there are any claims or defects against the current ownership, and if any additional action is needed to secure a proper record title. Though it may seem straightforward, this process involves reviewing numerous deeds, wills, mortgages, court decrees, and more.
Financing Your Home
As you already know, buying a home is an expensive endeavor, making the financial arrangement process critical for any homebuyer. There are a number of options available to you—conventional home mortgages, variable rate mortgages, government-insured loans—determining which works best with your financial status and properly outlining this in your agreement can save you from a future of financial disarray.
Closing the Purchase
Many homebuyers already recognize the importance of having an attorney present at the closing since this is the final step in the process. This involves the drafting of papers to carry out the intent of the parties, ensuring that the parties meet the title requirements, and the signing, delivering, and recording of the final paperwork. A reputable real estate attorney will help this final step of the process run smoothly, though this is easier when they have been a part of the purchasing process from the beginning.
Contact a Fort Lauderdale, FL Residential Real Estate Lawyer
The home buying process can be an exciting, albeit detailed, step for you and your family. Without adequate professional assistance, buying a house can quickly turn from a dream to a financial nightmare. The Elliot Legal Group, P.A. is proud to assist Florida homebuyers in this memorable life endeavor. Attorney Elliot has over a decade of experience working in residential real estate law and he is dedicated to helping all of his clients through the process. For help buying a home, contact our diligent Broward County real estate attorney at 754-332-2101 today.
Sources:
https://www.floridabar.org/public/consumer/pamphlet006/
https://finance.zacks.com/necessary-attorney-closing-florida-8585.html