The Elliot Legal Group, P.A. Offices | Fort Lauderdale and Miami
3101 N. Federal Hwy., Suite 609,
Oakland Park, Florida 33306
*Licensed in England and Wales, Florida and Washington D.C.
Fort Lauderdale
754-332-2101
Miami
305-399-3832
Contact Our Firm
NOTE: Fields with a
*
indicate a required field.
How would you prefer to be contacted?
E-Mail
Phone
No Preference
Briefly describe your legal issue.
*
The use of the Internet or this form for communication with the firm or any individual member of the firm does not establish an attorney-client relationship. Confidential or time-sensitive information should not be sent through this form.
I have read and understand the Disclaimer and Privacy Policy.

Can I Refinance My Home to Prevent Foreclosure?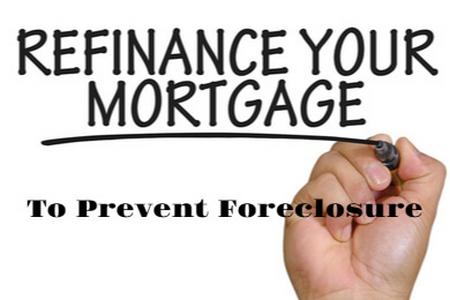 There are many reasons that families may encounter financial difficulties, and homeowners who have struggled to make mortgage payments while covering other ongoing expenses may be concerned about the possibility of foreclosure. Fortunately, there are multiple forms of relief that may allow a family to save their home, and in some cases, a homeowner may be able to do so by refinancing their mortgage.
Options for Mortgage Refinancing
A lender may begin the process of foreclosure if a homeowner has defaulted on their mortgage. A homeowner will be considered to have defaulted if they are at least 30 days past due on a mortgage payment. When this occurs, the lender will usually contact a homeowner, and they may be able to make arrangements to make up missed payments, along with any applicable late fees. In some cases, a homeowner may be able to address these issues by refinancing their home through a new mortgage loan.
When refinancing their home, a homeowner will obtain a new loan that will allow them to pay off their existing mortgage. The new loan may be created through their current mortgage lender or from a different lender. Unlike loan modifications, in which changes are made to an existing mortgage, refinancing a home will require the homeowner to pay closing costs and fees related to the creation of a new mortgage.
In cases where a homeowner owes more on their current mortgage than their home is worth, a "short refinance" may be used to pay off the existing mortgage and create a new mortgage based on the current value of the home. This is similar to a short sale in which a home is sold for less than what is owed on the mortgage. In these cases, the lender will forgive the portion of the loan that is in excess of the home's value. By refinancing the home based on its actual value, a homeowner may be able to create more affordable arrangements and ensure that they will be able to make ongoing mortgage payments.
Typically, refinancing is not an option after a homeowner has defaulted on their mortgage and a lender has begun the process of foreclosure, although some lenders may provide options for refinancing in these situations. Homeowners who have experienced financial hardship will usually want to take steps to refinance their home before their lender initiates foreclosure proceedings. If this is not possible, a homeowner may be able to negotiate loan modifications with their lender, or they may consider bankruptcy as a method for addressing other types of debts and ensuring that they will be able to make ongoing mortgage payments.
Contact Our Oakland Park Foreclosure Defense Lawyer
At Elliot Legal Group, we can help you determine the best ways to avoid foreclosure, including negotiating loan modifications, refinancing your home, or filing for bankruptcy. To get legal help with financial issues, contact our Miami bankruptcy attorney at 754-332-2101.
Sources:
https://www.quickenloans.com/learn/refinance-to-avoid-foreclosure
https://www.lendingtree.com/home/refinance/how-to-refinance-a-defaulted-mortgage/
https://www.investopedia.com/terms/s/short_refinance.asp