The Elliot Legal Group, P.A. Offices | Fort Lauderdale and Miami
3101 N. Federal Hwy., Suite 609,
Oakland Park, Florida 33306
Our Lawyers are Licensed and Providing Representation in the Following Locations:
Florida, Washington D.C., England, and Wales
Fort Lauderdale
754-332-2101
Miami
305-399-3832
Contact Our Firm
NOTE: Fields with a
*
indicate a required field.
How would you prefer to be contacted?
E-Mail
Phone
No Preference
Briefly describe your legal issue.
*
The use of the Internet or this form for communication with the firm or any individual member of the firm does not establish an attorney-client relationship. Confidential or time-sensitive information should not be sent through this form.
I have read and understand the Disclaimer and Privacy Policy.

When Can Residential Real Estate Transactions Lead to Litigation?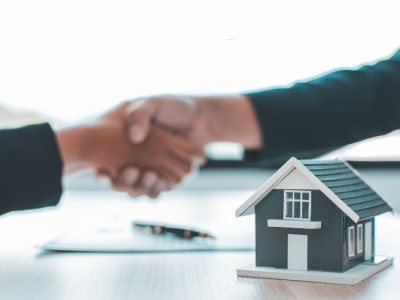 Buying or selling a home is often one of the most significant financial transactions that people may undertake in their lifetime. While most residential real estate transactions proceed smoothly, there are instances where disputes may arise, and litigation may be required to resolve these matters. Understanding when these disputes may occur can help buyers and sellers navigate potential pitfalls and minimize the risk of legal action. An experienced attorney can provide guidance on how to address concerns that may lead to litigation, including:
Breach of Contract
A common cause for litigation in residential real estate transactions is the violation of the terms of a purchase contract by either the buyer or the seller. This occurs when one party does not fulfill all of their obligations as detailed in the purchase agreement. Examples include failing to close on time, not disclosing material defects, or refusing to complete necessary repairs before closing.
In such cases, the non-breaching party may seek legal remedies such as specific performance (forcing the breaching party to fulfill their contractual obligations), monetary damages, or cancellation of the contract.
Failure to Disclose Defects
Sellers have a duty to disclose any known defects or issues with the property they are selling. Failure to do so can result in litigation if the buyer discovers undisclosed defects after closing.
In Florida, sellers must complete a residential property disclosure form, which outlines any known defects or conditions that could materially affect the value of the property. If a seller intentionally conceals information about significant problems with the property, this can lead to legal action by unhappy buyers seeking compensation for repair costs or even the cancellation of the sale.
Title Issues
Before ownership of real estate property can be transferred, the title must be clear, and any encumbrances will need to be addressed. Title issues that are not addressed properly can lead to real estate litigation. These issues may include conflicting ownership claims, liens against the property, encroachments from neighboring properties, or errors in public records. If title issues are discovered after the sale, a buyer may seek compensation for any financial losses incurred due to the title defect, while the seller may be required to resolve the issue or face legal action.
Fraudulent Misrepresentation
In some cases, one party may make false statements or misrepresentations about a property during the transaction process. This can include providing inaccurate information about the condition of the property, its history, or potential future developments in the area. If a buyer relies on these misrepresentations and suffers financial losses or other damages as a result, they may have grounds for litigation against the party responsible for making fraudulent statements.
Failure to Perform Due Diligence
Buyers have a responsibility to conduct thorough due diligence before purchasing a property. This includes performing inspections, reviewing documents related to zoning regulations and homeowners' association rules, researching neighborhood conditions, and verifying all relevant information provided by sellers.
If buyers fail to perform adequate due diligence and later discover issues that could have been reasonably uncovered with proper investigation, they may find themselves in a difficult position. While not always leading directly to litigation, this failure can create disputes between parties if significant problems arise post-closing.
Contact Our Fort Lauderdale Real Estate Litigation Attorney
If you are involved in a residential real estate transaction in the Broward County area, The Elliot Legal Group, P.A. can help you make sure you take the correct steps to avoid disputes that could lead to litigation. We provide representation for buyers and sellers, and we can help navigate concerns related to purchase contracts, home inspections, title issues, and other factors that may affect a transaction. We can also help resolve any disputes that may arise and provide representation during litigation when necessary. Contact our experienced Wilton Manors residential real estate lawyer at 754-332-2101 to set up a consultation.