The Elliot Legal Group, P.A. Offices | Fort Lauderdale and Miami
3101 N. Federal Hwy., Suite 609,
Oakland Park, Florida 33306
*Licensed in England and Wales, Florida and Washington D.C.
Fort Lauderdale
754-332-2101
Miami
305-399-3832
Contact Our Firm
NOTE: Fields with a
*
indicate a required field.
How would you prefer to be contacted?
E-Mail
Phone
No Preference
Briefly describe your legal issue.
*
The use of the Internet or this form for communication with the firm or any individual member of the firm does not establish an attorney-client relationship. Confidential or time-sensitive information should not be sent through this form.
I have read and understand the Disclaimer and Privacy Policy.

Do I Need Title Insurance When Buying a Home in Florida?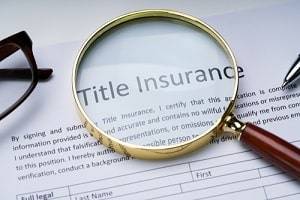 Buying a home is likely the most expensive purchase that you will make in your lifetime. The moment you receive your keys may give you a surge of pride, but the path to get there can sometimes give you a headache. Without a professional guiding you through the process, it can quickly become overwhelming and you may feel as if you are paying for unnecessary additions, such as title insurance. This type of insurance incurs a one-time charge included in your closing costs and it protects the lender. But what about owner's title insurance? Should you spend the extra money for the additional protection in Florida?
What Is Title Insurance?
Before your home closes, your mortgage lender will require a title search, which searches public records for any title defects related to your home. For instance, the title search may bring the following issues to light:
Liens - These can be placed on the property by a tax authority, contractor, or lender who has not been fully paid, and leave you to pay the previous homeowner's unpaid bills.

Easements - These give someone else the right to use your property, despite them not personally owning the property. For instance, your backyard may house utility lines and the easement will provide the utility company with access to your property to tend to the lines.

Encumbrances - These include liens and easements as well as zoning laws. Homeowners' associations and leaseholder rights can restrict the homeowner's rights to do what they want with their house.
Title insurance is a safety net that covers third-party claims on a property that do not show up in the initial title search and appear after the closing. In other words, if any of the above-mentioned issues are not found before you purchase your home, the title insurance will provide additional protection. There are two types of title insurance that will help protect all of the parties involved:
Lender's Title Insurance - The third party that lends you the financial assistance to cover your mortgage will require you to purchase lender's title insurance. This insurance ensures that the mortgage lender has the top claim on the property, above any other liens. Lender's insurance is required for anyone taking out a mortgage, whether you are buying a home or refinancing.

Owner's Title Insurance - This second form of insurance is not required, though it may be a good investment for homeowners. This title insurance protects the homebuyer, with the coverage amount typically being equal to the purchase price and remaining constant so long as the homeowner or their heir owns the home.
Both forms of title insurance must only be purchased once and the coverage will remain so long as the homeowner owns the property.
So, How Does it Work?
Now that you know the two types of title insurance, it is important to understand what this insurance coverage really includes. Lender's insurance will allow the mortgage lender to file a claim with the insurance company to collect missing mortgage payments in the instance that you find out your home was sold to you fraudulently and you stop paying your mortgage. Rather than losing out on those payments, the mortgage company will still be able to collect the amount that is owed to them. When it comes to owner's insurance, the policy will cover your costs of paying off an undiscovered lien or your legal defense if you later face a lawsuit from someone claiming to be the property's rightful owner. The policy also protects your ability to sell the home in the future if an issue arises in a later title search.
Contact a Pompano Beach Title Search Lawyer
No one wants the purchase of their dream home to turn into a nightmare, or for a lawsuit to be filed that takes away their rights as a homeowner. Purchasing a home is an investment that should be taken step by step with the help of a legal professional. Elliot Legal Group is dedicated to providing the utmost care when it is time for you to become a homeowner. If you are considering purchasing a home in Florida, contact our qualified Broward County real estate attorney at 754-332-2101 for more information about your options as a soon-to-be homeowner.
Source: https://www.forbes.com/advisor/mortgages/title-insurance/