The Elliot Legal Group, P.A. Offices | Fort Lauderdale and Miami
3101 N. Federal Hwy., Suite 609,
Oakland Park, Florida 33306
*Licensed in England and Wales, Florida and Washington D.C.
Fort Lauderdale
754-332-2101
Miami
305-399-3832
Contact Our Firm
NOTE: Fields with a
*
indicate a required field.
How would you prefer to be contacted?
E-Mail
Phone
No Preference
Briefly describe your legal issue.
*
The use of the Internet or this form for communication with the firm or any individual member of the firm does not establish an attorney-client relationship. Confidential or time-sensitive information should not be sent through this form.
I have read and understand the Disclaimer and Privacy Policy.

When Can a Bankruptcy Case Be Dismissed?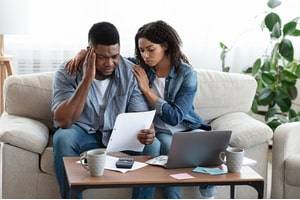 People or families who are struggling with debt may find that bankruptcy is their best option. Filing for bankruptcy will force creditors to stop any attempts to collect debts that are owed, and it may also put a halt to foreclosure proceedings, wage garnishment, and repossessions of vehicles or other property. When a debtor completes the bankruptcy process, some or all of their debts may be discharged, meaning that they will no longer have the obligation to repay the amount owed to creditors. However, it is important to follow the correct procedures during the bankruptcy process, since failure to do so may result in the dismissal of a case, which will allow creditors to resume their collection efforts.
Reasons for a Bankruptcy Dismissal
During a bankruptcy case, creditors may ask for a dismissal if they believe that a debtor committed violations of bankruptcy laws. The bankruptcy trustee may also take action to dismiss a case if the debtor fails to meet certain requirements. Reasons why a case may be dismissed may include:
Failure to pay filing fees - A debtor is required to pay certain fees and court costs when filing a bankruptcy petition. If they do not pay these fees as required, the court may dismiss their case. If a person does not have the financial means to pay filing fees, they may be able to apply for a waiver that will allow them to proceed with the bankruptcy process without meeting this requirement.

Failure to complete credit counseling - A debtor is required to take a credit counseling course prior to filing for bankruptcy, as well as a debtor education course before their debts are discharged. Failure to provide certification of the completion of these courses may result in the dismissal of a case.

Failure to submit forms or documents - When filing for bankruptcy, a person must submit detailed information about the debts they owe, the assets they own, the income they earn, their expenses, and other issues that affect their finances. If a person does not fully disclose certain assets or provide other information that is required, creditors may pursue a dismissal, or a trustee may not allow them to proceed with their case. If, based on the information provided, a trustee determines that a person does not pass the means test to qualify for Chapter 7 bankruptcy, a debtor's case may be converted to a Chapter 13 bankruptcy.

Bankruptcy fraud - Creditors may claim that a person is attempting to abuse the bankruptcy laws by seeking an improper discharge of their debts. There are multiple forms of fraud that may be alleged, including attempts to transfer assets to others to avoid losing them during the bankruptcy process or making large purchases or taking out new debts prior to filing for bankruptcy. If a person is found to have committed bankruptcy fraud, their case may not only be dismissed, but they could also face civil or criminal penalties.
Contact Our Oakland Park Bankruptcy Petition Lawyer
At The Elliot Legal Group, P.A., we help individuals and families understand their options for debt relief, and we work with our clients to make sure they complete all requirements during the bankruptcy process. We ensure that debtors take the proper steps to address all of their debts and receive a discharge that will allow them to move forward to a successful financial future. To learn how we can help address debts, prevent foreclosure, or handle related issues, contact our Dania Beach bankruptcy attorney at 754-332-2101.
Sources:
https://www.law.cornell.edu/rules/frbp/rule_1017
https://www.law.cornell.edu/uscode/text/11/707