The Elliot Legal Group, P.A. Offices | Fort Lauderdale and Miami
3101 N. Federal Hwy., Suite 609,
Oakland Park, Florida 33306
*Licensed in England and Wales, Florida and Washington D.C.
Fort Lauderdale
754-332-2101
Miami
305-399-3832
Contact Our Firm
NOTE: Fields with a
*
indicate a required field.
How would you prefer to be contacted?
E-Mail
Phone
No Preference
Briefly describe your legal issue.
*
The use of the Internet or this form for communication with the firm or any individual member of the firm does not establish an attorney-client relationship. Confidential or time-sensitive information should not be sent through this form.
I have read and understand the Disclaimer and Privacy Policy.

Fort Lauderdale Chapter 7 Bankruptcy Lawyer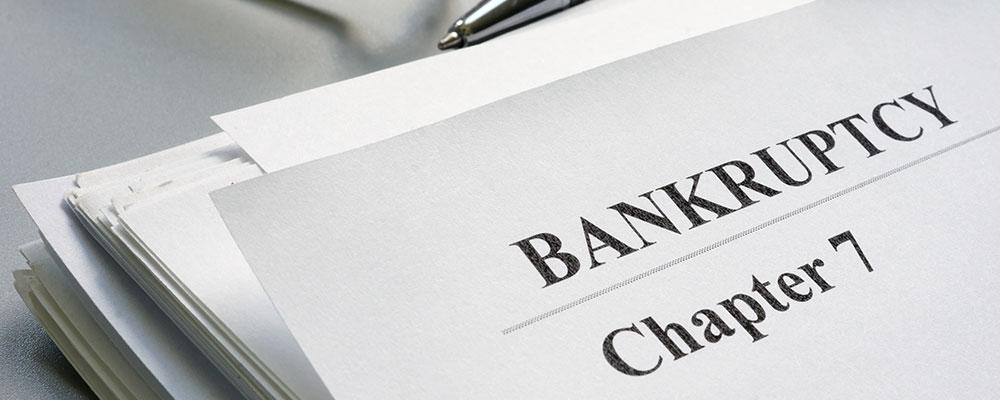 Attorney for Liquidation Bankruptcy in Miami, Oakland Park, and Surfside
Overwhelming debt and financial struggles can have a significant impact on your health and well-being, and harassing calls from creditors and the threat of losing your home or business may lead to worries about your family's future. Fortunately, you have options for getting out of this challenging situation, and bankruptcy may provide you with a fresh start. Chapter 7 bankruptcy can be the lifeline you need, and if you are considering this option, you should speak with a knowledgeable attorney today.
At The Elliot Legal Group, P.A., we provide high-quality legal help to people and businesses in Ft. Lauderdale, Miami, and the surrounding areas. Our principal, Attorney Gavin Elliot, has nearly 20 years of experience, and he can answer your questions about bankruptcy, help you understand your options, and provide you with the representation you need to get a fresh financial start.
Requirements for Chapter 7 Bankruptcy
A Chapter 7 bankruptcy is also known as a "liquidation bankruptcy," since some of a debtor's assets may be sold by the bankruptcy trustee to repay outstanding debts to creditors. After this is done, the remaining debts will be discharged, giving the debtor a "clean slate." However, to qualify for a Chapter 7 bankruptcy, you must pass a "means test" that gauges the income you earn and your ability to repay outstanding debts.
The first thing the means test considers is your income. If you earn less than the median income in the state of Florida, you will typically qualify for Chapter 7 bankruptcy. If your income is above the median income, you may still qualify for Chapter 7, and the means test will consider your ongoing expenses to determine how much disposable income is available to repay your debts. Expenses that are considered include food, clothing, housing costs, utilities, transportation, payments on secured debts such as a home mortgage or car loan, tax debts, student loan payments, or domestic support obligations such as child support or alimony. If you have enough disposable income to repay at least 25% of your unsecured debts over a five-year payment plan, you will likely need to pursue a Chapter 13 bankruptcy.
Exemptions to Liquidation
During a Chapter 7 bankruptcy, some of your assets will be seized and sold to repay as much of your debts as possible before they are discharged. However, this does not mean you will need to give up everything you own. There are a number of exemptions under Florida's bankruptcy laws, including:
Homestead exemption - Florida allows an exemption of the entire value of your home, with no monetary limit, as long as you have lived in the home for at least 1,215 days before filing for bankruptcy. The size of your property must be under one-half acre if you live in a municipality or less than 160 acres if you live outside of a city or town.
Personal property - Items with a total value of up to $1,000 can be exempted. If you are not claiming the homestead exemption, you will be able to claim a "wild card" exemption of up to $4,000.
Vehicles - Up to $1,000 of equity in a motor vehicle can be exempted.
Wages - A head of household can exempt up to $750 in disposable earnings, which refers to income that remains after deductions required by law.
Other exemptions - Depending on your circumstances, you may also be able to use exemptions for Social Security income, disability benefits, unemployment benefits, certain pensions or retirement savings, life insurance policies or annuities, tuition or medical savings accounts, or child support or alimony payments received.
Contact Our Oakland Park Bankruptcy Attorney
If you are considering bankruptcy, The Elliot Legal Group, P.A. can help you understand the type of bankruptcy you can qualify for, the debts you may be able to discharge, and the exemptions you may be able to claim. To get started, contact us at 754-332-2101. We offer free consultations in bankruptcy cases, and we serve clients in Fort Lauderdale, Oakland Park, Miami, Wilton Manors, Pompano Beach, Hollywood, Plantation, Sunrise, Surfside, Dania Beach, and throughout Broward County.