The Elliot Legal Group, P.A. Offices | Fort Lauderdale and Miami
3101 N. Federal Hwy., Suite 609,
Oakland Park, Florida 33306
*Licensed in England and Wales, Florida and Washington D.C.
Fort Lauderdale
754-332-2101
Miami
305-399-3832
Contact Our Firm
NOTE: Fields with a
*
indicate a required field.
How would you prefer to be contacted?
E-Mail
Phone
No Preference
Briefly describe your legal issue.
*
The use of the Internet or this form for communication with the firm or any individual member of the firm does not establish an attorney-client relationship. Confidential or time-sensitive information should not be sent through this form.
I have read and understand the Disclaimer and Privacy Policy.

Fort Lauderdale Bankruptcy Lawyer for Saving Your Home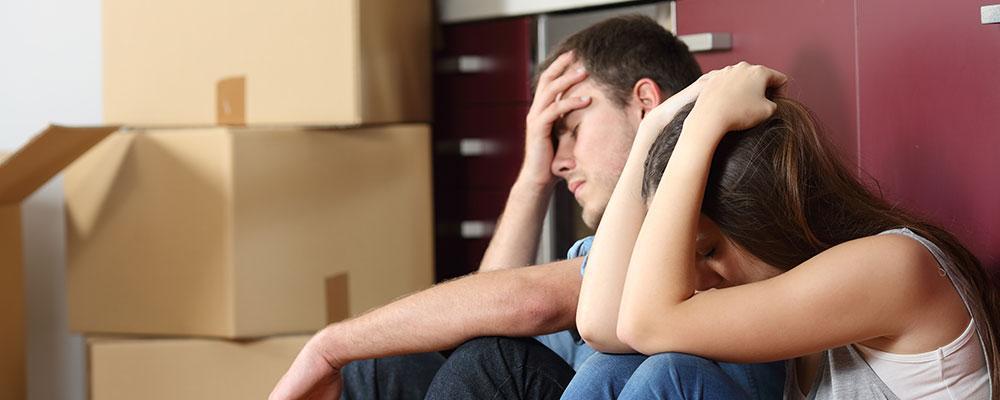 Attorney for Foreclosure Defense in Oakland Park, Surfside, and Dania Beach
Debt can be burdensome for anyone to deal with, especially when it occurs because of unforeseen circumstances, such as unexpected medical bills, the loss of a job, or economic issues that are outside your control. As bills pile up, it can seem like there is no end in sight, and in addition to trying to make ends meet, you may be concerned about the possibility that you could lose ownership of your home. Fortunately, Bankruptcy can provide you with options to avoid foreclosure as you address your debts and return to financial stability.
If you are considering Bankruptcy, The Elliot Legal Group, P.A. can offer the legal help you need. We will ensure that you understand your options for debt relief, and we will assist you throughout the bankruptcy process, helping you take the steps that will allow your family to continue living in your home. With nearly 20 years of legal experience, Attorney Gavin Elliot understands how the bankruptcy laws will apply in your case, and he can help you reach a positive outcome to your situation.
Preventing Home Foreclosure
When a debtor gets behind on making mortgage payments, the lender may initiate foreclosure proceedings with the intent of foreclosing on the home. However, when a debtor files for Bankruptcy, an automatic stay will go into effect preventing creditors from taking any collection actions, including foreclosure, while the case is pending. By filing for Bankruptcy, a debtor can get some much-needed "breathing room" to determine how to address debts without the immediate threat of losing their home.
When a debtor files for Chapter 7 bankruptcy, their non-exempt assets will be liquidated to repay creditors, and their debts will be discharged. Florida law allows for a homestead exemption if specific requirements are met. This means that the equity a debtor owns in their home will be exempt from liquidation. If a debtor remains current on mortgage payments and does not discharge mortgage debt, Chapter 7 bankruptcy may allow them to retain ownership of their home, and the elimination of other debts can help ensure that they will be able to make mortgage payments going forward.
For many homeowners, Chapter 13 bankruptcy provides the best options for addressing past-due mortgage payments and retaining ownership of their home. In a Chapter 13 bankruptcy, certain debts will be consolidated into a repayment plan that will last between three and five years. Missed mortgage payments can be included in this plan, allowing the debtor to keep their home, as long as they can continue making regular mortgage payments in addition to the repayment plan.
In some cases, Chapter 13 bankruptcy may also allow a debtor to "strip off" a second mortgage, junior mortgage, or home equity loan. This option is typically available if the value of the home has decreased such that the home is worth less than the balance of the first mortgage. If this is true, any additional mortgages may be recategorized as unsecured debt that will be discharged once the Chapter 13 repayment plan has been completed.
Contact Our Broward County Foreclosure Defense Lawyer
If you are facing the potential loss of your home, you will want to take immediate legal action to ensure that your family will continue to have a place to live. By filing for Bankruptcy, you can halt foreclosure proceedings, and you can determine how to address your debts in a way that will allow you to save your home and maintain financial stability. To schedule a free bankruptcy consultation, contact The Elliot Legal Group, P.A. at 754-332-2101 today. We assist with Bankruptcy and foreclosure cases in Broward County and surrounding areas, including Oakland Park, Hollywood, Fort Lauderdale, Sunrise, Dania Beach, Plantation, Pompano Beach, Wilton Manors, Surfside, Miami Beach, and Miami.