The Elliot Legal Group, P.A. Offices | Fort Lauderdale and Miami
3101 N. Federal Hwy., Suite 609,
Oakland Park, Florida 33306
Our Lawyers are Licensed and Providing Representation in the Following Locations:
Florida, Washington D.C., England, and Wales
Fort Lauderdale
754-332-2101
Miami
305-399-3832
Contact Our Firm
NOTE: Fields with a
*
indicate a required field.
How would you prefer to be contacted?
E-Mail
Phone
No Preference
Briefly describe your legal issue.
*
The use of the Internet or this form for communication with the firm or any individual member of the firm does not establish an attorney-client relationship. Confidential or time-sensitive information should not be sent through this form.
I have read and understand the Disclaimer and Privacy Policy.

Ft. Lauderdale Bankruptcy Lawyer for Repossessions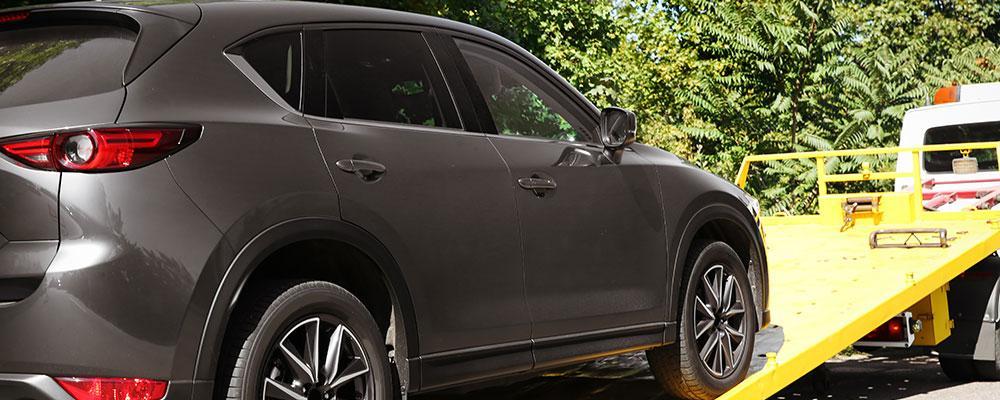 Attorney Helping You Prevent or Respond to Repossession of Property in Oakland Park and Hollywood
When you are struggling with crippling debt, the financial difficulties you are facing can be hard enough on their own as you attempt to pay ongoing expenses and meet your family's needs. Unfortunately, if you fall behind on loan payments, creditors may attempt to repossess your property, and the loss of a vehicle, appliances, or other essential items can make matters even worse. Fortunately, filing for Bankruptcy can allow you to prevent a repossession or respond to creditors' actions while protecting your financial stability.
At The Elliot Legal Group, P.A., our bankruptcy lawyer can help you determine your options for avoiding the repossession of your property. Attorney Gavin Elliot has almost 20 years of experience, and he will explain the steps you can take to protect your property, address your debts, and move on to a more stable financial situation.
Bankruptcy and Secured Debts
Certain types of debts, such as mortgages or auto loans, are known as secured debts, since they provide a creditor with an interest in the property purchased through the loan. If a debtor defaults on these debts, the creditor has the right to repossess the property. However, a debtor can stop these actions by filing for Bankruptcy.
After a debtor files for Bankruptcy, an automatic stay will go into effect preventing any collection actions by creditors. This includes any calls or other forms of contact by a creditor to collect debts that are owed, as well as the repossession of property. Depending on the type of Bankruptcy filed, a debtor may be able to take certain actions to ensure they can continue to own their property:
Chapter 7 bankruptcy

- During this type of Bankruptcy, any non-exempt assets owned by the debtor will be liquidated to repay debts. However, a debtor may be able to claim exemptions for certain types of property. In addition, it may be possible to redeem property by paying a lump sum to a creditor. A debtor may also be able to reaffirm a loan by negotiating new terms with the creditor, and this loan will continue to be paid after other debts are discharged.

Chapter 13 bankruptcy - In this type of Bankruptcy, a repayment plan will be created in which the debtor will repay certain debts over a three-to-five-year period. This payment plan can include any past-due payments on secured debts, so a debtor will be able to keep property if they can continue making payments on these loans as well as making payments through the repayment plan. In addition, a debtor may be able to reduce the amount of an existing loan through a "cramdown." The cramdown is achieved by renegotiating a loan based on the current value of the property, such as a vehicle that is worth less than it was when it was initially purchased.
Contact Our Pompano Beach Bankruptcy and Repossession Attorney
If you are facing the repossession of your car, furniture, appliances, or other property, or if certain assets have already been repossessed, you will want to take immediate action. The Elliot Legal Group, P.A. can help you understand your options for preventing repossession, recovering repossessed property, and renegotiating or discharging debts during Bankruptcy. We will work with you to gain a full understanding of your financial situation, and we will take the necessary action to protect your rights and your family's financial stability. With our help, you can receive a fresh start and begin living free from overwhelming debt. Contact us today at 754-332-2101 for your free bankruptcy consultation. We assist with Bankruptcy and other legal issues in and around Broward County, including Oakland Park, Surfside, Fort Lauderdale, Wilton Manors, Hollywood, Sunrise, Plantation, Miami, Miami Beach, Pompano Beach, and Dania Beach.