The Elliot Legal Group, P.A. Offices | Fort Lauderdale and Miami
3101 N. Federal Hwy., Suite 609,
Oakland Park, Florida 33306
Our Lawyers are Licensed and Providing Representation in the Following Locations:
Florida, Washington D.C., England, and Wales
Fort Lauderdale
754-332-2101
Miami
305-399-3832
Contact Our Firm
NOTE: Fields with a
*
indicate a required field.
How would you prefer to be contacted?
E-Mail
Phone
No Preference
Briefly describe your legal issue.
*
The use of the Internet or this form for communication with the firm or any individual member of the firm does not establish an attorney-client relationship. Confidential or time-sensitive information should not be sent through this form.
I have read and understand the Disclaimer and Privacy Policy.

Ft. Lauderdale Bankruptcy Attorney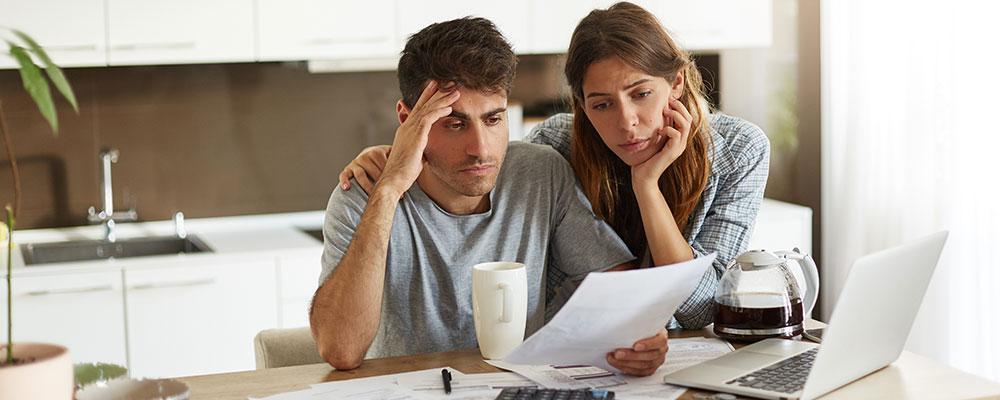 Lawyer for Chapter 7 and Chapter 13 Bankruptcy in Broward County, Hollywood, and Plantation
Debt is a significant problem for many Americans, and it can leave many families feeling worried about whether they will be able to make ends meet, cover their regular expenses, and continue living in their homes. In many cases, Bankruptcy provides a way to get out of this challenging situation. If you need help with debt relief, you will want to work with an attorney who is experienced in helping clients complete the bankruptcy process successfully.
The Elliot Legal Group, P.A. can provide the legal help and representation you need from the beginning to the end of the bankruptcy process. Attorney Gavin Elliot, our principal, brings nearly 20 years of legal experience to every case, and he will work with you to complete the necessary steps to receive the debt relief that will provide your family with financial security.
The Bankruptcy Process
The process for filing for Bankruptcy may be different depending on whether you are filing under Chapter 7 or Chapter 13. However, a similar timeline will be followed for both types of Bankruptcy:
Preparing for Bankruptcy - You will need to gather all relevant financial information related to your income, assets, and debts to determine what kind of Bankruptcy you are eligible for

and whether Bankruptcy is your best option. This information may include pay stubs for at least the past six months, bills for ongoing expenses and credit cards, bank statements showing the payments you have made, and records related to your home, your vehicles, and other assets. During this time, you may also take steps to

protect your assets

from being seized or sold during Bankruptcy. You will also need to complete a credit counseling course within 180 days before filing for Bankruptcy, and you must live in Florida for at least 91 days before you can file in Florida courts. If you plan to claim exemptions under Florida law in a Chapter 7 bankruptcy, you must have lived in the state for at least two years; otherwise, exemptions must be claimed under the laws of the state where you previously resided.

Filing a bankruptcy petition - Your case will officially begin when a Chapter 7 or Chapter 13 bankruptcy petition is filed. At this point, an automatic stay will go into effect preventing any actions against you by creditors, including calls attempting to collect payments, repossession of property, or foreclosure of your home. A bankruptcy trustee will be appointed, and your creditors will be notified of your bankruptcy filing.
Creditors' meeting - Around four to six weeks after filing for Bankruptcy, a meeting (referred to as the "341 meeting") will be held with the trustee. This meeting typically lasts around 10 minutes, and you will be asked questions to verify that the information you provided when filing for Bankruptcy is correct. If the trustee approves your case, creditors will have 30 days after this meeting to object to the discharge of debts under Chapter 7 or the proposed Chapter 13 repayment plan.
Debtor education - A second credit counseling course must be taken after filing for Bankruptcy, and a certification of completion for this course must be filed within 60 days after the creditor's meeting.
In a Chapter 7 bankruptcy, debts will typically be discharged 60-90 days after the creditor's meeting. In a Chapter 13 bankruptcy, you must begin making payments under the repayment plan within 30 days after filing the bankruptcy petition. Once all payments in the plan have been completed, any remaining debts included in the plan will be discharged.
Contact Our Oakland Park Bankruptcy Lawyer
Bankruptcy is a complex process, and you will need a skilled attorney on your side to ensure that you meet all of your requirements. At The Elliot Legal Group, P.A., we can answer your questions about Bankruptcy, help you prepare to file under Chapter 7 or Chapter 13, and provide you with dedicated representation throughout the bankruptcy process. To get started, contact our office today at 754-332-2101. We offer free consultations to clients considering Bankruptcy, and we assist with cases in Broward County and surrounding areas, including Fort Lauderdale, Surfside, Hollywood, Wilton Manors, Oakland Park, Sunrise, Plantation, Miami, Miami Beach, Dania Beach, and Pompano Beach.