The Elliot Legal Group, P.A. Offices | Fort Lauderdale and Miami
3101 N. Federal Hwy., Suite 609,
Oakland Park, Florida 33306
*Licensed in England and Wales, Florida and Washington D.C.
Fort Lauderdale
754-332-2101
Miami
305-399-3832
Contact Our Firm
NOTE: Fields with a
*
indicate a required field.
How would you prefer to be contacted?
E-Mail
Phone
No Preference
Briefly describe your legal issue.
*
The use of the Internet or this form for communication with the firm or any individual member of the firm does not establish an attorney-client relationship. Confidential or time-sensitive information should not be sent through this form.
I have read and understand the Disclaimer and Privacy Policy.

Do I Qualify for Bankruptcy?
Florida Attorney Explains Qualifications for Bankruptcy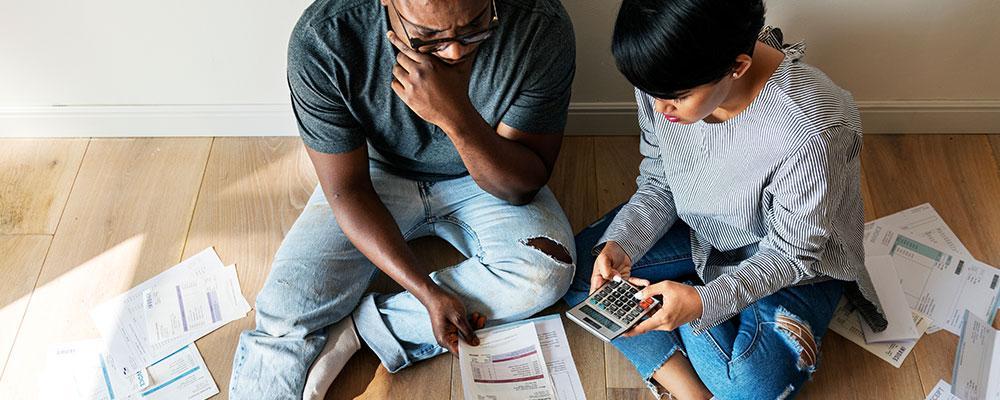 Lawyer for Chapter 7 and Chapter 13 Bankruptcy in Fort Lauderdale and Pompano Beach
Debt is a serious problem for many individuals and families. Even those who plan extensively for the future and work to maintain financial stability can encounter unforeseen difficulties. A serious illness that leads to significant medical bills, the loss of a job, a disability, an economic downturn, or other issues could lead to missed payments, defaulted loans, and the threat of repossessions or foreclosure. In these cases, Bankruptcy can offer a way out. If you are considering this option, you should work with an experienced attorney to determine whether you qualify for debt relief.
At The Elliot Legal Group, P.A., we can review your financial situation and help you understand your options for filing for Bankruptcy. Attorney Gavin Elliot, our firm's principal, has nearly 20 years of experience, and he will work with you to ensure that you can complete the bankruptcy process successfully and achieve financial stability.
What Type of Bankruptcy Do I Qualify for?
In many cases, debtors will choose Chapter 7 bankruptcy, which will allow them to discharge qualifying debts after their non-exempt assets are liquidated. However, to qualify for Chapter 7 bankruptcy, a debtor must pass a "means test." This test will look at the debtor's income to determine whether it is less than the median income in the state of Florida. If a person earns more than the median income, the means test will look at their expenses and determine the amount of their disposable income. If the disposable income is not enough to repay at least 25% of the debtor's unsecured debts over five years, the debtor will qualify for Chapter 7 bankruptcy.
Debtors who do not qualify for Chapter 7 may pursue a Chapter 13 bankruptcy. In this type of Bankruptcy, a repayment plan will be created in which the debtor will repay some of their debts over three to five years. A debtor will typically qualify for Chapter 13 bankruptcy if they earn a regular income and are able to make ongoing payments in a repayment plan. There is also a limit for the amount of debt a person can have when filing for Chapter 13 bankruptcy. As of April 2019, this limit is $419,275 of unsecured debt and $1,257,850 of secured debt. These amounts are updated every three years.
Other Bankruptcy Eligibility Requirements
Previous bankruptcy filings - After receiving a discharge in a Chapter 7 bankruptcy, a person cannot file for Chapter 7 bankruptcy within eight years or Chapter 13 bankruptcy within four years. After receiving a discharge in a Chapter 13 bankruptcy, a person cannot file for Chapter 13 bankruptcy within two years or Chapter 7 bankruptcy within six years.
Recent bankruptcy case dismissals - A debtor cannot file for Bankruptcy if a previous bankruptcy filing was dismissed within the last 180 days. This includes voluntary dismissals or dismissals that occurred because the debtor failed to appear before the court or comply with the court's orders.
Residency requirements - A debtor must live in a state for at least 91 days before filing for Bankruptcy in that state. However, a person cannot claim exemptions under state laws unless they have lived in the state for at least two years. There may also be additional requirements under state laws; for example, the homestead exemption in Florida cannot be claimed unless a person has lived in their home for at least 1,215 days.
Tax returns - To file for Chapter 13 bankruptcy, a debtor must have filed tax returns in each of the previous four years. Debtors are not required to be current on tax returns to file for Chapter 7 bankruptcy, but they must submit a copy of the most recent tax return filed.
Credit counseling - Debtors are required to receive counseling from an approved credit counseling agency within 180 days before filing for Bankruptcy.
Contact Our Wilton Manors, FL Bankruptcy Attorney
If you are considering filing for Bankruptcy, The Elliot Legal Group, P.A. can help you understand your options. We will work with you to meet the requirements for filing for Bankruptcy and help you resolve your debt-related issues. For a complimentary bankruptcy consultation, contact us or call our office at 754-332-2101. We work with clients in Broward County and surrounding areas, including Ft. Lauderdale, Hollywood, Oakland Park, Plantation, Dania Beach, Pompano Beach, Miami, Miami Beach, Sunrise, Wilton Manors, and Surfside.