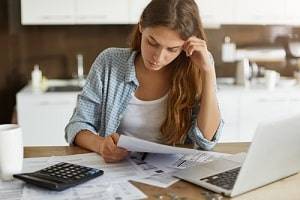 Those who are unfamiliar with the details of bankruptcy, which typically includes anyone who has not filed for bankruptcy, may incorrectly believe that all of your debts disappear upon filing. While bankruptcy is meant to help rid you of significant debt, the process will still require you to pay off most of your debts. The details of this financial breakdown vary depending on the type of bankruptcy that you file as well as the depth of your debts. Many filers do, however, get some form of a break, known as a discharge. Before moving forward with the bankruptcy filing process, it is important to understand what exactly you are responsible for and which of your debts will be forgiven without full repayment.
What Is a Bankruptcy Discharge?
A bankruptcy discharge is a legal term for debt forgiveness. In other words, a discharge releases a debtor from personal liability for a number of specified debts, not requiring him or her to pay back the discharged debts. A discharge is a permanent legal order that restricts the debtor's creditors from taking action to obtain money for the outstanding debts. A bankruptcy discharge does not, however, cancel out any liens that a creditor may have against a property, meaning that a creditor is still able to enforce a lien and recover the associated property.
...