The Elliot Legal Group, P.A. Offices | Fort Lauderdale and Miami
3101 N. Federal Hwy., Suite 609,
Oakland Park, Florida 33306
*Licensed in England and Wales, Florida and Washington D.C.
Fort Lauderdale
754-332-2101
Miami
305-399-3832
Contact Our Firm
NOTE: Fields with a
*
indicate a required field.
How would you prefer to be contacted?
E-Mail
Phone
No Preference
Briefly describe your legal issue.
*
The use of the Internet or this form for communication with the firm or any individual member of the firm does not establish an attorney-client relationship. Confidential or time-sensitive information should not be sent through this form.
I have read and understand the Disclaimer and Privacy Policy.

What Is the Foreclosure Process in Florida?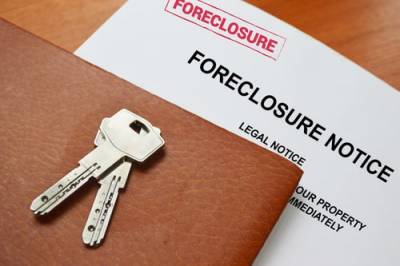 When you buy your first home, you likely see the rest of your life right in front of you—the family meals you will make in your kitchen, the time you will spend decorating each room, and the memories you will make with your family each year. While you are imagining all of these happy times, the thought of financial difficulties and the possibility of foreclosure is probably the last thing on your mind. Buying and owning a home is exciting, but making mortgage payments during a financial recession can be terrifying. If you are struggling to make ends meet, it is important to understand what the foreclosure process entails so that you can avoid losing your home.
A Florida Foreclosure
The foreclosure process is hardly immediate and you do have options to avoid foreclosure if you take the appropriate steps. If, however, you wait to take action, you can find yourself losing everything. In order to avoid waiting too long and diminishing your home-saving options, it is important to know the timeline and steps of the foreclosure process.
First month missed payment - Your lender will immediately begin to contact you after you miss your first monthly mortgage payment. This contact will be over the phone or through a letter, explaining that your payment is missing.
Second month missed payment - After two months have passed, your lender will take more direct action to get in contact with you to ask about why you have been missing your mortgage payments. While you may wish to avoid these phone calls, it is important to take initiative and explain why the payments have been missed. If you show that you are trying to resolve the situation, your lender may be more likely to give some leniency, such as allowing you to provide one month's payment at the time and create a new payment plan.
Third month missed payment - Three months of missing payments will result in an official letter from your lender stating the amount that you owe and providing a 30-day deadline to provide the money. Known as a "Demand Letter" or "Notice to Accelerate," this letter will require a certain amount to be paid, typically the mortgage amount in full, or the lender will begin the foreclosure proceedings. If you promptly respond to this letter, you are likely still able to work something out with your lender, such as paying a minimum or creating a payment plan.
Fourth month missed payment - At this point, the 30 days will have expired from the Demand Letter or Notice to Accelerate that you received last month. If you have not paid the required amount in full, you will be referred to your lender's attorneys to begin the foreclosure process. You will also be required to pay these attorney fees as part of the foreclosure.
Public trustee's sale - The attorney involved in your foreclosure will schedule a public sale of your property. You will be notified of the date by mail and the sale will be advertised in your local paper. Once you receive this notice, you have until the date of the sale to make payment arrangements with your lender. After this deadline, the foreclosure will be completed and you will be required to move out of your home and find alternative living arrangements.
Contact a Broward County Foreclosure Attorney
Whether you are about to miss your first mortgage payment or have had months pass without paying your mortgage, it is important that you turn to a foreclosure attorney for help. By working with a reputable real estate lawyer, you can determine the most financially beneficial way to save your home. Our firm is dedicated to helping those who are facing financial difficulties come out of foreclosure and get started on the right foot. If foreclosure is on the horizon, contact our Fort Lauderdale real estate lawyer at 754-332-2101 today.
Sources:
https://www.hud.gov/topics/avoiding_foreclosure/foreclosureprocess
http://www.foreclosurelaw.org/Florida_Foreclosure_Law.htm
http://www.leg.state.fl.us/statutes/index.cfm?App_mode=Display_Statute&URL=0700-0799/0702/0702.html