The Elliot Legal Group, P.A. Offices | Fort Lauderdale and Miami
3101 N. Federal Hwy., Suite 609,
Oakland Park, Florida 33306
*Licensed in England and Wales, Florida and Washington D.C.
Fort Lauderdale
754-332-2101
Miami
305-399-3832
Contact Our Firm
NOTE: Fields with a
*
indicate a required field.
How would you prefer to be contacted?
E-Mail
Phone
No Preference
Briefly describe your legal issue.
*
The use of the Internet or this form for communication with the firm or any individual member of the firm does not establish an attorney-client relationship. Confidential or time-sensitive information should not be sent through this form.
I have read and understand the Disclaimer and Privacy Policy.

What Can I Do To Avoid My Belongings Being Repossessed in Florida?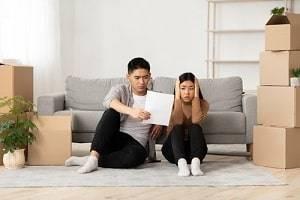 Having your belongings taken from you is a frightening situation to imagine. If this occurs, it typically involves your most valuable assets, such as your home or car. Most people have heard the term foreclosure and understand that this means having your home taken away from you. What many may not realize is that any items you have purchased with the help of a loan can be repossessed by the lender if you fail to make payments. This can be a terrifying thought, especially if you rely on your car to get to and from work. Luckily, there are actions that you can take with the help of a skilled bankruptcy attorney to avoid such drastic measures.
How Does Repossession Work?
The term "repossession" refers to the lender reclaiming ownership over the object for which they have helped pay. This can include a house, vehicle, jewelry, furniture, or any other tangible asset that you may be in the process of paying off. Home foreclosures take a period of time and require a number of notices to be made to the owner before repossession can occur. However, vehicle repossession is not always so drawn out. Lenders are technically able to repossess items as soon as a payment is missed and do not need a court order to do so. This often involves a tow truck appearing on your driveway to take your car away. This is typically not the best option for lenders since the value of the car is less than what they would receive from you as you continue to make your payments. However, if you are delayed on multiple payments, it is not out of the question for your lender to seek payment in some form, even if that means repossessing the vehicle.
What Can I Do?
Repossession may seem like a dramatic response to a late payment, but it does indeed happen. Not only do you lose your property, but you will also have a negative mark on your credit score for the next seven years. You also run the risk of being sued in court for the past-due payments. The best way to avoid repossession is to stay in contact with your lender and keep a good relationship. By communicating the financial difficulties that you may be having, you and the lender will likely be able to come up with an arrangement before repossession is even considered. It is a good idea to opt for shorter loan periods to avoid having the weight of repayment on your shoulders for years to come. When good communication is not enough, you may need to consider filing for bankruptcy to help pay off your debts. Regardless of the route, you decide to take, it is always best to discuss your options with an experienced legal professional.
Contact a Broward County Bankruptcy Lawyer
Depending on your financial situation, filing for bankruptcy may be your only option to climb out of debt. This allows you to keep your belongings and pay off your debts in the process. There are different types of bankruptcy, so it is important to explore your options. The team at The Elliot Legal Group, P.A. has experience assisting clients through their financial difficulties and helping them come out stronger on the other side. With Miami and Fort Lauderdale offices, our attorney is determined to help Floridians resolve their financial troubles. If you are facing the possibility of repossession, contact our Fort Lauderdale bankruptcy and repossession attorney at 754-332-2101.
Source:
https://www.debt.org/faqs/repossession/