The Elliot Legal Group, P.A. Offices | Fort Lauderdale and Miami
3101 N. Federal Hwy., Suite 609,
Oakland Park, Florida 33306
*Licensed in England and Wales, Florida and Washington D.C.
Fort Lauderdale
754-332-2101
Miami
305-399-3832
Contact Our Firm
NOTE: Fields with a
*
indicate a required field.
How would you prefer to be contacted?
E-Mail
Phone
No Preference
Briefly describe your legal issue.
*
The use of the Internet or this form for communication with the firm or any individual member of the firm does not establish an attorney-client relationship. Confidential or time-sensitive information should not be sent through this form.
I have read and understand the Disclaimer and Privacy Policy.

How Can Loan Modifications Help Me Avoid Foreclosure?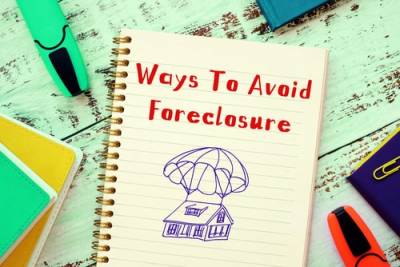 Any homeowner who is facing foreclosure will be understandably worried about the prospect of losing their home. This issue has become a major concern during the COVID-19 crisis since many families have experienced job losses or other financial difficulties that have caused them to struggle to make their ongoing mortgage payments. While a moratorium has been placed on foreclosures for federally-backed loans, many homeowners may still face the potential loss of their homes if they cannot become current on mortgage payments once the moratorium ends. Fortunately, some homeowners may be able to avoid foreclosure by negotiating loan modifications with their lender.
Types of Mortgage Loan Modifications
The foreclosure process can result in financial losses for a lender. To avoid this, lenders are often open to negotiating with borrowers to find solutions that will ensure that they can continue owning their homes and making mortgage payments. The types of loan modifications available to homeowners may include:
Forbearance - A borrower who is experiencing temporary financial hardship may ask for mortgage payments to be postponed or reduced for a certain amount of time. These payments will eventually need to be paid. In many cases, missed payments will be added to the end of the term of the loan. However, other arrangements may also be made, such as the agreement to temporarily increase the amount a person will pay each month once they resume making payments.
Interest rate reduction or modifications - Mortgages with adjustable interest rates may sometimes cause financial hardship if the amount of a person's monthly payments increases. A borrower may be able to convert their loan to a fixed interest rate to ensure that payments will remain at the same amount. A homeowner may also be able to negotiate a reduced interest rate, lowering the amount that they will be required to pay each month.
Extension of the loan's term - A re-amortization will allow a homeowner to add more years to the length of their loan. Paying off the same amount over a longer period of time will result in a reduction in the amount of monthly payments, although it will also result in more interest being paid over the full term of the loan.
Principal reduction - The lender may agree to reduce the total amount owed in a loan, essentially forgiving a portion of the borrower's debt. This type of modification is fairly rare, and lenders will usually prefer other options that allow them to reduce their potential financial losses.
Contact Our Fort Lauderdale Foreclosure Defense Attorney
If financial difficulties have affected your ability to make mortgage payments, or if you have defaulted on your mortgage, you will want to understand what you can do to avoid foreclosure. Elliot Legal Group can advise you of your options, and we will provide you with representation when negotiating loan modifications. We can also help you determine whether bankruptcy may allow you to avoid the loss of your home. Contact our Broward County foreclosure defense lawyer today by calling 754-332-2101.
Sources:
https://www.experian.com/blogs/ask-experian/how-to-get-a-mortgage-modification/
https://www.thebalance.com/loan-modifications-315514